Electronic Media Destruction Services in Mill Valley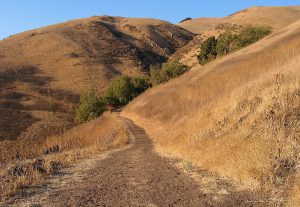 If you have outdated electronic media devices and are ready to get rid of them, you must make sure you do so properly or you could be at risk of identity theft and the entire company's reputation could be compromised. Electronic media can be stored on multiple types of devices, including:
Hard drives (including magnetic, rotational and solid state)
Thumb / jump drives
CDs / DVDs
X-rays
Credit cards and debit cards
Shred Nations can provide you with secure electronic media destruction to ensure that you, your company, your clients and your employees are not at risk of identity theft. The devices are destroyed and then melted together with other materials and then recycled guaranteeing the impossibility of any data recovery.
Steps to Electronic Media Destruction in Mill Valley
Talk to a Shred Nations representative by calling (415) 354-1776 and after discussing your shredding needs they will connect you with San Francisco local contractors.
Pick a contractor that will best comply with your shredding needs. Be sure to consider budget, location, number of devices and the frequency of the service.
Discuss a time the contractor will pick-up your electronic media devices, or review the drop-off or secure shipping options.
Your materials will be destroyed, melted and recycled, guaranteeing the impossibility of recovery.
A certificate of destruction will be presented to you entailing all details of the destruction process.
Secure Electronic Media Destruction Near San Francisco
Shred Nations San Francisco partners with contractors that comply with National Security Agency and Department of Defense regulations and requirements for electronic media destruction. The certificate of destruction you will receive will show that your project complied with HIPAA and FACTA laws.
Get your FREE, no-obligation quote within minutes when you call (415) 354-1776 or fill out the form to the right. Shred Nations is eager to help you with destroying your electronic media and will guarantee dependable, inexpensive and quality service.
Shred Nations Mill Valley Location
Shred Nations Mill Valley
3053 Filmore St
San Francisco, CA 94123
(415) 354-1776
Email: mill-valley@shrednations.com 
Our normal operating hours are Monday—Friday 9:00AM to 6:00PM and Saturday 10:00AM to 5:00PM
Shred Nations proudly serves these cities and counties throughout the Mill Valley area:

Anaheim | Azusa | Berkeley | Berryessa | Beverly Hills | Campbell | Carson | Concord | Costa Mesa | Daly City | Fontana | Fremont | Hayward | Irvine | Lake Forest | Mountain View | Milpitas | Newport Beach | Oakland | Palo Alto | Pasadena | Redondo Beach | San Carlos | San Jose | San Mateo | Santa Clara | Santa Monica | Simi Valley | Torrance | Union City | Whittier