Shred Nations Mill Valley Location
Shred Nations Mill Valley
775 E Blithedale Ave
Mill Valley, CA 94941
(415) 408-6534
mill-valley@shrednations.com
Hours:
M-F 8:00-6:00
Sat 9:00-5:00
Sun 11:00-4:00
Pricing:
$0.99 per pound
* Pricing is not guaranteed and is subject to change by the individual merchant
Paper Shredding Services in Mill Valley, CA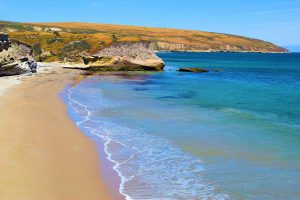 San Francisco is ranked number two on the most expensive places to live in America list, right behind New York City. And it's understandable why it's so expensive, it offers everything!
In San Francisco, you can experience the city life, outdoors, ocean, and forestry all in one weekend, in one day if you were really feeling ambitious.
Mill Valley is a short 30-minute drive to San Francisco's great restaurants, great views, even better clubs and the greatest job opportunities. It's expensive for a reason and only the lucky get to live among it.
But for the not as lucky, San Francisco locals are always open to visitors, it gives the city even more character than it already has.
Shred Nations offers mobile shredding, offsite shredding and hard drive destruction in Mill Valley.
With the high number of businesses and residents, Shred Nations is needed as much as possible and is eager to assist any company with any shredding service. We offer inexpensive, quality and convenient services that will properly destroy your confidential documents.
Get your project started today by filling out the form or calling (415) 408-6534 and receive your FREE, no-obligation quote within minutes. Your shredding project could be over before you know it and all you do is take the first step in completing it.
The perfect solution to needing a witness while the shredding is happening. A mobile shredding truck will be sent to your location so the whole staff can watch if they like.
Got documents? Well, we've got shredders to handle any number of documents. We can turn thousands of documents into millions of pieces within an hour.
Electronic data is the number one way that identity thieves access confidential information. Don't put your company at risk and let Shred Nations help in the destroying of your electronic media.
California Shredding Laws
California Civil Code SB 1386: This California privacy law mandates that for businesses that are involved in any sort of data breach, where the information of employees or customers were to fall into the wrong hands, they would be required to immediately report any sort of compromised security to their customers and employees, consequently delivering a serious blow to any company's credibility.
California Civil Code 1798.80–1798.84: This shredding law requires that all businesses ensure that they either dispose or arrange for the disposal of, all customer documents and records that contain any sort of personal or identifiable information. These records are said to need destruction—or in other words, shredding—once they are no longer needed or relevant.
Get your project started today by filling out the form or calling (415) 408-6534 and receive your FREE, no-obligation quote within minutes.
Shred Nations proudly serves these cities and counties throughout the Mill Valley area:
Alameda | Corte Madera | El Campo | El Cerrito | Fremont | Hayward | Kentfield | Larkspur | Mill Valley | Milpitas | Paradise Cay | Pleasanton | San Francisco | San Jose | San Quentin | San Rafael | Santa Clara | Santa Rosa | South San Francisco | Strawberry |