Manchester Offsite Shredding Services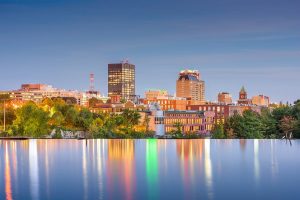 If you have a large number of documents in need of shredding, which is usually 15-20 boxes, Shred Nations Manchester can pick up your documents and take them to an offsite location to be shredded. We call this service offsite shredding, which is a cost-effective way to have thousands of documents shredded without having to take them anywhere, thus, eliminating hassle.
Offsite shredding is similar to the mobile-shredding service. You still have to schedule an appointment to have a company pick up your documents at your home or office. However, when you have a large volume of papers it is more affordable to choose offsite shredding because the truck that carries your documents costs less as just a transport vehicle than as a shredder too.
Shred Nations Manchester provides offsite shredding from Massabesic Lake to the Merrimack River. If you are wanting an ongoing shredding scheduled (where a company can come weekly, monthly, or quarterly), we can set up regular pickups to collect and shred your documents all year long.
Steps in Shred Nation Manchester's Offsite Shredding Process
Submit a quote request by filling out the form or calling Shred Nations at (603) 374-7024. Soon, an offsite shredding company in Manchester will contact you with a free quote for your project.
Once you decide which company you feel fits your project best, the company will provide you with a secure bin at your Manchester-based home or office to lock all your documents.
When the locked bin is full, your provider will schedule a time to come and pick up the bin. At this time make sure that all documents that need to be shredded are in the bin.
Then your secured documents are transported to our off-site location in Manchester. We never come into physical or visual contact with your documents.
Once your documents have reached the off-site facility, they are safely shredded and recycled. After all your papers have been destroyed the company will give a certificate of destruction ensuring that the company complied with all FACTA and HIPAA laws.

Approximate Cost of Offsite Shredding Service in Manchester
The offsite shredding cost is determined by the volume of documents that you need shredded. Likely, the more documents you have to be shredded the more affordable and cost-efficient the offsite shredding will be. One thing to consider is where you are located. If you are on the Willow Street, downtown, chances are you are close to one of our offsite shredding companies, but if you live on the East side of Massabesic Lake, you may be further away, which may cost more. Furthermore, as more obstacles are added, such as multiple flights of stairs, the more expensive the service can get. Before you choose the off-site service, talk to your provider about everything you're looking for in your service, and the most economical choice for your project. You can also check out this answer in our FAQ section.
Get Free, No-Obligation Quotes on Offsite Shredding Services in Manchester, NH
Shred Nations Manchester offers offsite shredding services throughout New England. To get started, fill out the form or give our experts a call at (603) 374-7024 and we will help you find the right mobile shredding service in New Hampshire that fits your needs.
Shred Nations Manchester Location
Shred Nations Manchester
373 S Willow St Manchester, NH 03103
(603) 374-7024
Email: manchester@shrednations.com
Our normal business hours are Monday through Friday from 8:30 AM – 7:00 PM and Saturday from 9:00 AM – 2:30 PM.
Try these links for more information on offsite shredding
Onsite vs. Offsite shredding -Click on this link to help you decide what is more economical for you, on or off-site shredding. Is off-site shredding really safe? -This article explains how safe and secure it is to use off-site shredding. Regularly scheduled shredding plan -Check out this link to find out the advantages of setting up a regular shredding program.
Shred Nations proudly serves these cities near Manchester and throughout New Hampshire:
Auburn | Bedford| Brentwood | Boston | Cambridge | Candia | Concord | Deerfield | Durham | Goffstown | Haverhill | Nashua | New Boston  | Pembroke | Portsmouth | Salem | Worcester