Offsite and Pickup Shredding Service In Los Angeles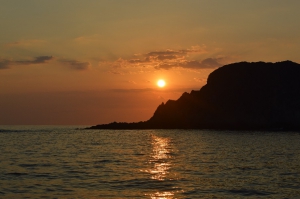 Offsite paper shredding is one of the easiest ways to shred a large number of documents quickly.
Shred Nations Los Angeles' offsite shredding service picks up your documents and shreds them offsite instead of a mobile shredding truck coming to your location.
Offsite shredding is optimal for high volume shredding projects that have 15 boxes of documents to shred (or more).
Shred Nations Los Angeles offers you several different pricing options from multiple companies.
Let us help you find the best price for your offsite shredding project, no matter what frequency you require, from a one-time purge to weekly, bi-weekly, and monthly ongoing service. To get started, give us a call at (213) 342-4976 or fill out the form.
Steps in the Offsite Shredding Process in Los Angeles and Surrounding Areas
Here are the steps our Los Angles offsite shredding contractors take when you request them to shred your documents.
To start, you need to request a quote by contacting us at (213) 342-4976, or by filling out the short form. We'll gather multiple quotes from offsite shredding companies in Los Angeles and answer any questions you might have.
You select the Los-Angeles-based offsite shredding company, and they send secure shredding bins to your home or office.
Fill up the locked bins, and a driver will transport your documents to an offsite shredding facility in LA to be shredded. The drivers never come in contact with your documents.
Once your secured documents are at the facility, we will co-mingle them, then shred and recycle them. After the job is complete, they provide a certificate of destruction detailing when and where the files were shredded.

How Secure is Offsite Document Shredding in Los Angeles?
Shred Nations Los Angeles understands that protecting your information is important- be just to be safe, make sure you ask if your shredding contractor is NAID AAA Certified. NAID sets high standards ensuring any compliant shredding contractor will deliver high quality, secure results.
The Costs of Los Angeles Offsite Shredding Services
Ultimately, high volume projects are cheaper when you send your documents offsite than when you use a mobile shredding company. Offsite shredding, is around $85 for an average-sized shredding project, while mobile shredding is about $100 or more in Los Angeles to come to your location. Compared to drop-off shredding, offsite shredding can save you a significant amount.
Drop off locations usually charge about $1/pound—and you still have to haul all the boxes to the location to be shredded. Be sure to consider other factors that can increase the price of your project, including how close you are to the shredding provider and any additional services and special requests you might have.
Get Free Quotes on Secure Offsite Shredding in Los Angeles
Do you need a way to destroy a large amount of paper in Los Angeles or anywhere in Southern California? Shred Nations LA offers offsite shredding services for companies and individuals. Within minutes, you'll get quotes from a local provider near you.
To get started, give us a call at (213) 342-4976 or fill out the form—once we receive your request, shredding contractors in Los Angeles and help you complete your shredding project as quickly as possible.
Shred Nations Los Angeles Location
Shred Nations Los Angeles
225 E 12th St
Los Angeles, CA 90015
(213) 342-4976
Email: los-angeles@shrednations.com
Our normal business hours are Monday—Friday from 9:00 AM to 8:00 PM, and Saturday 9:00 AM to 5:00 PM
Shred Nations proudly serves these cities throughout the Los Angeles and Southern California:
Aliso Viejo | Anaheim | Auzsa | Beverly Hills | Carson | Costa Mesa | Dana Point | Encino | Fontana | Glendale | Granada Hills | Huntington Beach | Irvine | La Habra | Laguna Beach | Lake Forest | Long Beach | Los Alamitos | Mission Viejo | Newport Beach | Orange | Oxnard | Pasadena | Redondo Beach | Riverside | San Clemente | San Juan Capistrano | San Marino | Santa Ana | Santa Clarita | Santa Monica | Seal Beach | Simi Valley | Thousand Oaks | Torrance | Ventura | West Covina | Whittier