Mobile Shredding Services in Lees Summit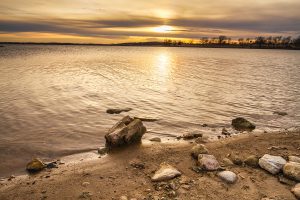 When you've got boxes-upon-boxes of documents to shred, it's hassle enough just gathering them up—let alone the work involved with packing them up and hauling them all the way to a shredding center.
Luckily, with mobile shredding services, all those worries are wiped away in one fell swoop. Coming directly to your home or business curbside, a mobile shredding truck can shred your documents as you watch.
No matter the types, the size, or the number of documents you have, when these documents contain sensitive information it's essential they're securely shredded and destroyed so they don't fall into the wrong hands—and mobile shredding trucks are perfectly equipped to handle that job.
How Mobile Shredding Works in Lees Summit
The following steps provide a brief outline of Shred Nations Lees Summit's mobile shredding process:
To get started, first just give us a call at (816) 410-3061, or simply fill out the form in order to receive a free estimate for your shredding project. Within minutes, mobile shredding providers in the Lees Summit area will be in touch to offer you competing for quotes on your project.
After selecting the provider that best suits your needs, the company will provide your business with secure, locking containers for you to store your documents needing shredding.
Once the shredding bins are full, you'll then simply schedule a future date for a mobile shred truck to come to your location for shredding.
On the day of service, documents are then shredded securely by one of our self-contained mobile shred trucks on-site and while you watch. Because similar to garbage trucks the shredding bins are lifted into the truck, we never come in physical or visual contact with your documents.
Shred Nations Lees Summit can offer you several pricing and service options to choose from and will ensure you're able to get the best price for your shredding project. Our available services are designed to best suit your business' needs, and include:
One Time Shredding Purges
How Secure is Mobile Shredding from Shred Nations Lees Summit?
We strive to ensure the services we offer are not only reliable but secure as well. Providing an extra layer of assurance, once your mobile services are complete the provider will present you with a formal certificate of destruction to guarantee service is compliant with all HIPAA and FACTA regulations.
General Cost of a Mobile Shredding in Lees Summit
When making business decisions, one of the time-tested constants to any choice made is cost. While dropoff locations typically charge around $1 per pound regardless of project size, the majority of the cost for mobile services stems from the time needed to make the trip to your location and shred documents.
As a result, the more boxes of documents needing shredding, the more cost-effective hiring a mobile shredding service to make the trip to you becomes—on top of the fact that it takes transporting the documents yourself out of the equation.
Beside project size, also consider your home or business location. For customers on the city outskirts as opposed to being in the focal point of a bustling metropolis, chances are that the prices of a mobile shredding service may be slightly higher due to distance.
Get Free, No-Obligation Quotes on Mobile Shredding Services in Lees Summit
In need of a convenient shredding solution for your business? Shred Nations Lees Summit provides mobile document shredding services all throughout the Kansas City metropolitan area. To learn more about our mobile shredding options, simply give us a call at (816) 410-3061, or just fill out the form to your right for a free estimate.
Within minutes we will contact you, providing free quotes from top Lees Summit shredding contractors and companies to help you get your shredding project scheduled and completed as soon as possible.
Shred Nations Lees Summit Location
Shred Nations Lees Summit




312 SW Greenwich Dr
Lees Summit MO  64082


(816) 410-3061
lees-summit@shrednations.com


Our normal operating hours are Monday-Friday from 8:00 AM to 7:00 PM, and Saturday from 9:00 AM to 2:00 PM.
Shred Nations proudly offers services to these cities throughout the Lees Summit and Kansas City areas:
Blue Springs | Cameron | Holden | Independence | Junction City | Kansas City | Kearney | Lake Ozark | Lansing | Lawrence | Mission | Olathe | Overland Park | Platte City | Plattsburg | Raytown | Richmond