Data Destruction Destruction in Kansas City, MO
The electronic data stored in a hard drive can actually be recovered if not destroyed properly. This is a commonly missed step in electronic data protection. Hard drive destruction services completely destroys the hard drive and the data within. This eliminates the possibility of thieves and hackers accessing your data and using it for malicious purposes.Keep your information confidential through proper shredding services.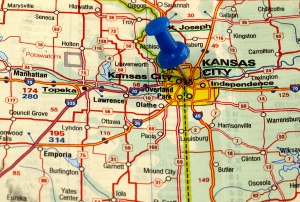 If you have hard drives, microfilm or microfiche, and CD or DVD media to dispose of, don't just throw them away. It's critical to ensure the information on any media is destroyed properly. The easiest way to ensure this is to hire a secure data destruction company. Even if your hard drive isn't functional, there's still a good chance that it contains information that can be recovered.
Destruction is the best way to protect your company and/or personally identifiable information from a corporate spy or identity thief. Shred Nations Kansas City securely destroys hard drives and electronic media quickly and affordably. Here are just a few examples of electronic media that should be securely destroyed:
Hard drives
Thumb drives or jump drives
CDs or DVDs
X-rays
Credit cards or debit cards
We offer electronic media destruction for businesses or individuals. Shred Nations Kansas City services the entire Kansas City area.
Here's how Shred Nations Kansas City Provides Hard Drive Destruction Services:
Fill out the form, or call us at (816) 359-3455 for a free, no obligations quote. We'll contact you to get more information, and then we'll provide quotes from reliable, electronic media destruction companies in Kansas City.
There are two different options we offer for electronic media destruction- we can come to your office anywhere in Kansas City, or you can drop your items off at a secure location to it destroyed. We can also help you ship your electronics to a secure facility for destruction.
Once we receive your media, we will shred or destroy them so they are completely unrecoverable. Our secure shredding facility in Kansas City never comes in contact with your media. The shredded pieces are then separated into components and recycled.
Is Hard Drive Destruction in Kansas City Secure?
The National Security Agency and Department of Defense have standards and regulations for electronic media destruction to provide guidelines for safe and secure disposal of electronic media. A data destruction company in Kansas City also provides certificates of destruction explaining when and where your media was destroyed.
With the involvement of confidential information, there may be industry requirements and regulations to work with, and all of the shredding services are in complete compliance with these laws. Rest easy knowing your information is secure, compliant, and completely confidential.
Costs of Hard Drive Destruction Cost in Kansas City
One of the most important things in determining how much your hard drive destruction costs is the amount and type of media you need to dispose of-sometimes it requires special equipment or additional steps to ensure your data will never be recovered. The more steps you want to take to ensure your data is destroyed, the more the service will cost. Be sure to mention how sensitive the data on the media is to get an accurate quote.
Get Free, No-Obligation Quotes on Data Destruction Services in Kansas City
Shred Nations Kansas City has secure contractors that offer electronic media and hard drive destruction affordably. If you need electronic media or data destruction in Kansas City, fill out the form to the right or give us a call at (816) 359-3455. We'll be sure to send you free, no-obligation quotes in minutes from reliable data destruction specialists in Kansas City to get your project scheduled and completed quickly.
Shred Nations Kansas City Location
Shred Nations Kansas City
905 Mcgee St
Kansas City, MO 64106
(816) 359-3455
Email: kansas-city@shrednations.com
Our normal operating hours are Monday-Friday from 8:00 AM to 7:00 PM, and Saturday from 9:00 AM to 5:00 PM.
Shred Nations proudly serves these cities throughout the Kansas City area:
Baldwin City | Blue Springs | Clinton | Cole Camp | Fort Leavenworth | Gardner | Harrisonville | Joplin | Kearny | Lake Ozark | Lawrence | Lees Summit | Lenexa | Maryville | Mission | Olathe | Ottawa | Raymore | Raytown | Riverside | Sedalia | Smithville | Topeka | Warsaw