Offsite and Pickup Shredding Service in Orange County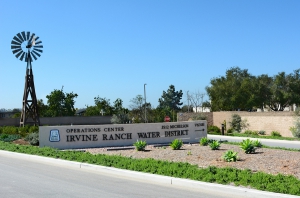 When you have cabinets and rooms full of paperwork that needs to be shredded, offsite services can take care of the grunt work quickly. These services are designed to handle exorbitant amounts of paperwork safely.
A truck will pick up your documents from your location, transport them to a secure OC facility, and shred them with thousands of other documents—mingling them for added security. The entire process takes a few hours.
Shred Nations will help you find the most qualified, capable shredders in your area so you can rest easy knowing your papers were destroyed thoroughly.
To get started, give us a call at (714) 481-2036 or fill out the form to receive FREE quotes on Irvine based shredding services.
Steps in the Offsite Shredding Process in Irvine
Offsite shredding is a simple process. Here is what happens when you request offsite shredding in Irvine:
To begin your project, call us at (714) 481-2036 or fill out the form and we will get you several quoted options from Irvine shredders for FREE.
Choose the quoted option that best fits the requirements of your project and budget. Your provider will send you shredding bins to collect your materials in.
When your collection bins are full, call your service provider and they will come to pick up your bins, transport them to a secure shredding facility in Irvine, and dump the contents into an industrial shredder.
Once your documents have been shredded the bits are bailed and sent the recyclers, and you are given a certificate of destruction noting when and how the process completed, and certifying it was done according to all federal and California laws.
How Secure is Offsite Shredding in Irvine?
There are concerns when you put your sensitive paperwork in the hands of a third party to do the shredding work, but offsite shredding is completely secure. Your paperwork never comes into direct contact with employees—its stays in locked bins until it hits the teeth of the shredder.
Most companies produce a certificate of destruction, certifying the process was done in accordance with all federal and California laws, including FACTA and HIPAA.
The Costs of Offsite Shredding Services in Irvine, CA
High volume shredding jobs can become costly (financially and time-wise) if the shredding is done in a small office shredder, but offsite services utilize the power of a large industrial shredder, and your job is combined with the paperwork of hundreds of others, making the entire process cost-effective.
Offsite services cost on average $85. This is cheaper than mobile shredding, which costs around $100, and for large jobs is more effective than drop off services, which charge around $1 per pound.
If your project has special service requirements, or if your business is located remotely, factor in additional costs for the overall price of your project.
Get Free, No Obligation Quotes on Offsite Shredding Services in Irvine Today!
If you have mountains of paperwork that need to be shredded to keep the information on them safe and secure, Shred Nations Irvine can help! We have contractors all over Orange County who can handle any sized shredding job at a reasonable price.
Call us today at (714) 481-2036 or fill out the form to get FREE quotes on shredding services near you. We will get you multiple quotes so you can be sure you are getting the price in Irvine.
Shred Nations Irvine Location
Shred Nations Irvine
15333 Culver Dr #340
Irvine, CA 92604
(714) 481-2036
Email: irvine@shrednations.com
Our normal operating hours are Monday — Friday from 8:30 AM to 7:00 PM, and Saturday 10:00 AM to 5:00 PM.
Shred Nations proudly serves these cities nearby Irvine and surrounding Southern California areas:
Aliso Viejo | Anaheim | Corona | Costa Mesa | Fontana | Fountain Valley | Huntington Beach | Laguna Hills | Laguna Niguel | Lake Forest | Mission Viejo | Long Beach | Newport Beach | Orange | Santa Ana | Tustin | Ladera Ranch