Onsite Shredding Services in Irvine, CA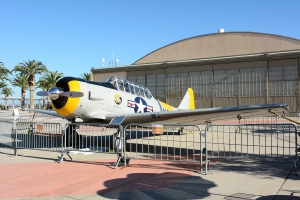 Shredding services help companies and residencies alike manage their old files. Shredding stacks of paperwork yourself can get extremely tedious and time-consuming. A convenient and affordable way to keep the information on your old documents safe is to enlist help from a service provider.
Onsite, or mobile shredding services, will send a truck equipped with an industrial shredder to your doorstep wherever you are in the OC. They will carry your documents out to the truck and shred them for you. You get to watch the entire process so you know it was done right.
Shred Nations Irvine partners with local, reliable service providers, and we can get you several quotes on secure shredding services near you.
Mobile shredding is an excellent option for anyone looking to shred over 80 pounds of paper, and we will help you find the best service in Irvine.
How Does Mobile Shredding Work in Orange County?
Here are the steps taken in the mobile shredding process in Irvine:
Start by getting free quotes on nearby services. Call us at (714) 481-2036 or fill out the form and we will take down information on the services you need, and connect you to several local shredding service providers.
Select the quoted option that works best for your home or company, and your provider will send you locking shredding bins to collect your items in.
Once your collection bins are full, call your provider and they will drive a shredding truck out to your location and shred your files for you, onsite.
When your documents are completely shredded, the truck will drive away with the shredded bits to recycle them, and you will receive a certificate of destruction verifying the process was done in compliance with all federal and California laws.
Is Onsite Shredding in Irvine Secure?
Onsite shredding is one of the most secure shredding services available. It has an added layer of security because you can watch the entire process to ensure it was done correctly.
To ensure you are getting the best services available you may ask your provider if they are NAID AAA certified. This certification holds companies to extremely high standards regarding quality and thoroughness.
How Much Does Onsite Shredding Cost in Irvine, CA?
On average, mobile shredding costs around $100, depending on where you are in Orange County. This type of service is economical when you have more than 80 or sounds pounds of paper to shred, as drop off solutions typically charge around $1 per pound.
If you have less than 3 boxes (roughly 90 pounds) of paperwork, drop off services may suit your needs better. We have drop off location across the nation, with several in Southern California. You simply gather your paperwork, find the nearest drop off center, and drop your papers off to be shredded.
When calculating the final cost of your shredding project, be sure to include the cost of any special service requests. Your distance from the shredding company will also impact your price.
Get Free, No Hassle Quotes on Mobile Shredding Services in Irvine
If you are considering having a mobile shredding truck visit your location, call Shred Nations at (714) 481-2036 or fill out the form to get several free quotes so you can choose the best option for your business.
Our partners are competing for your business, so you win every time. Mobile shredding is an excellent option for shredding, especially if you are looking to maximize convenience and security. Services can even be scheduled regularly if necessary:
One Time Purge
Weekly, Bi-Weekly, Monthly
Drop Off Services
Shred Nations Irvine Location
Shred Nations Irvine
15333 Culver Dr #340
Irvine, CA 92604
(714) 481-2036
Email: irvine@shrednations.com
Our normal operating hours are Monday — Friday from 8:30 AM to 7:00 PM, and Saturday 10:00 AM to 5:00 PM.
Shred Nations proudly serves these cities nearby Irvine and surrounding Southern California areas:
Aliso Viejo | Anaheim | Corona | Costa Mesa | Fontana | Fountain Valley | Huntington Beach | Laguna Hills | Laguna Niguel | Lake Forest | Mission Viejo | Long Beach | Newport Beach | Orange | Santa Ana | Tustin | Ladera Ranch