Offsite and Pickup Shredding Services in Glendale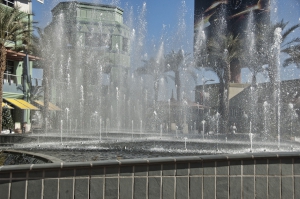 Approximately 15 million United States residents have their identities stolen a year. In six years alone identity thieves have stolen $112 billion. Don't risk being a victim of identity theft; if you have a large volume of boxes, use an offsite shredding service from a professional shredding company to shred your documents.
Offsite shredding services are typically for businesses who have to shred 15 boxes or more. You will be provided secure locked bins to put your documents in, and then a truck will come by to pick up your locked bins and bring them to a shredding facility to destroy your documents.
Steps in the Offsite Shredding Process in Glendale and Surrounding Areas
Listed below are the steps our Glendale shredding companies follow when you use offsite shredding:
Request a quote by calling us at (602) 714-8125

 

or fill out the form. We will then contact you to get the details on your service and we will pass your information along to multiple contractors in your area. They will then contact you and provide you with quotes for their service.

After receiving all of the quotes you will decide which contractor works best for your project and budget.

Your chosen service partner will provide you with locked shredding bins. Once your bins all filled you will call your service provider to schedule a time to shred the contents.

Your locked bins are picked up, transported to a secure shredding facility, and commingled with other documents during shredding. The leftover bits are then sent to a recycling plant, and you receive a certificate of destruction ensuring your documents were properly destroyed according to state and federal regulations.

How Secure is Offsite Shredding in Glendale
At Shred Nations, we make your security our top priority. Our partners are qualified and never come in direct contact with your documents. All shredding contractors abide by Georgia and federal laws, but double check with your provider to make sure they are NAID AAA Certified. NAID standards are high, so any company certified by them is sure to go above and beyond with security requirements.
The Costs of Offsite Shredding in Glendale
Offsite shredding is a very cost-effective option for individuals or businesses that have a large number of documents to be shredded but do not have to physically witness the shredding. You may find that as steps are added to your shredding project the cost may increase. This includes, but is not limited to, distance from shredding facilities, flights of stairs, and multiple bins. It's important to clarify what you require from the shredding provider in order to receive an accurate quote for the project.
While mobile shredding costs around $100 for a mid-sized job, offsite shredding costs on average $85. For large jobs, drop off services are simply not cost-effective. At around $0.89 per pound, anything over 60-80 pounds is not worth it, as you are still responsible for lugging your pounds of paper to the drop off location.

Get Free Quotes on Safe Offsite Shredding Services in Glendale Today!
If you have mountains of paperwork that need to be shredded to protect the private information on them, Shred Nations can help. We work with homes and businesses across Maricopa County to help keep personal information safe and secure.
Start keeping your information safe today! Call us at (602) 714-8125 or fill out the form for free quotes. Within minutes of receiving your request, we will have several quoted options for you based on the services you are interested.
Shred Nations Glendale
5830 W Thunderbird Rd #B8
Glendale, AZ 85306
(602) 714-8125
email: glendale@shrednations.com
M-F 9:00-6:00
Sat 10:00-2:00
Sun closed
Shred Nations proudly serves Glendale and these nearby cities:
Chandler | Gila Bend | Gilbert | Glendale | Komatke | Mesa | Peoria | Prescott | Phoenix | Palo Verde | Queen Valley | Scottsdale | Tempe | Wickenburg | Wittmann