Off-Site Shredding Services in Gilbert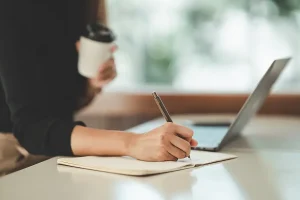 Storing boxes of important paperwork takes up work space and puts businesses at risk of a breach. Transporting heavy boxes to off site storage or a drop off shredding facility can be tedious and risky. Off site shredding services are the best solution for you, we pick-up, transport, and destroy your unwanted paper waste.
Off-Site Shredding Cost
Off site shredding can cost, on average, $130 – $150 for projects up to 120 pounds but can vary based on location, size and other factors. Comparatively, if you choose to drop off your shredding, it typically costs about $1 per pound. Drop off shredding is ideal if you have 3 boxes or less of paperwork. Mobile shredding can be a very cost-effective solution. Plus, you get the added security of being able to watch the destruction of your records right at your location.
Process of Off-Site Shredding
1. Begin by requesting free quotes on services in your area. Call us at (480) 912-8955 or fill out the form and we will quickly connect you to our local service providers and get you several priced options to choose from.
2. Once you select the shredding service that best meets your needs, your provider will send you locked shredding bins to collect your items in.
3. When the collection container(s) are full, contact your provider and they will send a truck to come to pick up your materials. They will be safely transported to a shredding facility in Maricopa County and shredded along with thousands of other documents for added security.
4. Once your documents have been completely shredded, you will receive a certification of destruction detailing the process and ensuring it was done according to all federal and state laws. The shredding company will gather and bale the bits and send them off to be recycled.
Let Shred Nations Assist With Your Off-Site Shredding Needs
Off-site shredding services offer the perfect solution to large-scale shredding jobs. Call Shred Nations Gilbert today at (480) 912-8955 or fill out the form and we will get you several quotes on services near you for free.
Shred Nations Gilbert Location
Shred Nations Gilbert
1515 N Gilbert Rd Ste D107
Gilbert, AZ 85234
(480) 912-8955
Email: gilbert@shrednations.com
M-F 8:30-7:00
Sat 10:00-3:30
Sun closed
Shred Nations proudly serves Gilbert and these nearby cities:
Apache Junction | Chandler | Chandler Heights | Glendale | Gold Canyon | Guadalupe | Komatke | Mesa | Phoenix | Queen Creek | San Tan Valley | Scottsdale | Sun Lakes | Tempe