Mobile Shredding in Gilbert, AZ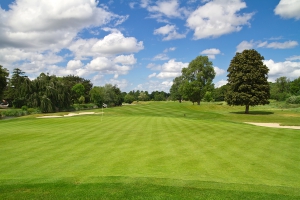 If you require that someone from your company witness' the shredding process, mobile document shredding is the service for you. This service sends a truck with an industrial strength shredder in the back right to your Gilbert location to perform the shredding onsite.
With businesses facing strict laws at the federal and local levels to keep employee and customer information secure, there is no better time to begin shredding sensitive documents, and mobile shredding services make it easy.
The shredding company will do all the work and drive away with the mess contained in the back of the truck.
How Onsite Shredding Works at Shred Nations Gilbert
Onsite document shredding, often called mobile shredding, is a convenient shredding service. Here is an overview of how it works:
1.       Start by requesting quotes on services near you. Call us at (480) 912-8955 or fill out the form and we will get you several priced options on services near you for free.
2.       Once you receive your quoted options, choose the one that best fits your project and budget. Your new shredding provider will send you locking shredding bins to collect your materials in.
3.       When your collection bins are full, contact your provider and they will stop by your location in a shredding truck and shred your materials onsite. You can watch the entire process to ensure it is done thoroughly and safely.
4.       Once your documents have been shredded, you will receive a certificate of destruction verifying that the process was done in accordance with all federal and Arizona state shredding laws. Then the truck drives away with the bits of paper contained in the back and you're done—the whole process takes only an hour or two.

Is Mobile Shredding in Maricopa County Secure?
We understand the concerns of placing your sensitive documents in the hands of a third party shredding company. Our partners are trained and qualified to handle all types of sensitive documents, and your items will remain in locked shredding bins until they hit the teeth of the shredder.
You can also ask your provider if they are NAID AAA Certified, which hold companies to the highest quality and security standards.
How Much Does Mobile Shredding Service Cost in Gilbert?
The average price of mobile shredding services is about $100, but it can vary based on where you live. If you choose to use a drop off service instead, they will charge around $1 per pound. Drop off services are designed for smaller shredding projects, and if you have more than 80 or so pounds of paper to shred, this service option loses its appeal.
If you have four or more boxes of paperwork mobile shredding is an excellent service option. It gives you the added assurance of security by allowing you to watch the process and is as convenient as it gets.
Keep in mind any fees from special service requests, and always determine how far you are from the shredding company, as these will both affect the overall price of your project.
Get Free Quotes on Onsite Document Destruction Services in and around Gilbert, AZ
For free quotes on mobile shredding services in Gilbert and Maricopa County, call us at (480) 912-8955 or fill out the form. We will quickly connect you to our network of local shredding companies and get you several priced options so you can select the one that best fits your needs.
When companies compete for your business, you win. We will connect you to the best shredders in your area so you get the best service at the best price. No matter how often you require services, we will find a match for you:
One Time Purge
Weekly, Bi-Weekly, and Monthly Services
Drop Off Services for smaller volumes of paper
Shred Nations Gilbert Location
Shred Nations Gilbert
1515 N Gilbert Rd D107
Gilbert, AZ 85233
(480) 912-8955 
gilbert@shrednations.com
M-F 8:30-7:00
Sat 10:00-3:30
Sun closed
Shred Nations proudly serves Gilbert and these nearby cities:
Apache Junction | Chandler | Chandler Heights | Glendale | Gold Canyon | Guadalupe | Komatke | Mesa | Phoenix | Queen Creek | San Tan Valley | Scottsdale | Sun Lakes | Tempe