Offsite and Pickup Shredding Services in Fremont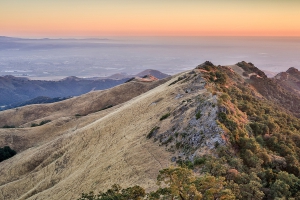 Offsite shredding is one of the easiest ways to shred your documents in you have a high volume shredding project. This service is aimed to help businesses with 15 boxes of documents or more to shred.
Shred Nations Fremont can connect you with professional offsite shredding services. The company of your choosing will pick up your documents at your location and shred your files offsite, instead of a mobile shredding truck coming to your location.
Let us help you find the best price for your offsite shredding project, no matter what frequency you require, from a one-time purge to weekly, bi-weekly, and monthly ongoing service. To get started, give us a call at (510) 764-6476.
Steps in the Offsite Shredding Process in Fremont and Surrounding Areas
Listed below are the steps our Fremont offsite shredding contractors take when you request them to shred your documents:
To start, request a quote by calling us today at (510) 764-6476 or by filling out the form. We will contact you shortly and then pass on your information to offsite shredding providers in your area. They will then get in touch with you with free quotes for your specific service.
You go over the quotes provided to you and chose the company that works best for your project and budget. Soon after they will send you secure shredding bins to keep your documents that need to be shredded.
Once you have filled up your locked bins, a driver will transport your documents to a secure shredding facility. For the security of your documents, the drivers will never come in contact with your confidential files.
After your documents are destroyed you will be sent a Certificate of Destruction to keep for your records. The shredded pieces will then be recycled.

How Secure is Offsite Shredding in Fremont?
Shred Nations Fremont understands how important protecting your information is. Just to be safe, make sure you ask if your shredding contractor is NAID AAA Certified.  NAID sets high standards ensuring any compliant shredding contractor will deliver high quality, secure results.
The Costs of Offsite Shredding in Fremont
High volume projects may seem scary for your budget, but offsite shredding services are ultimately the most affordable service. Offsite shredding typically costs around $85 for an average sized shredding project, while mobile shredding costs around $100 or more. The difference in costs can be important if you plan on using a reoccurring service and saving some money each project.
Compared to drop-off shredding, offsite shredding can save you a significant amount.  Drop off locations usually charge about $2 per pound, and you still have to haul all the boxes to the location to be shredded.
Be sure to consider other factors that can increase the price of your project, including how close you are to the shredding provider and any additional services and special requests you might have.
Get Free Quotes on Secure Offsite Shredding in Fremont Today!
If you need to shred a large amount of paperwork in Alameda County, Shred Nations Fremont is here to help. We offer offsite services for businesses and individuals, and we will quickly get you connected to local contractors.
Get started by giving us a call at (510) 764-6476 or fill out the form. Our shredding contractors are competing for your business, and they will work hard to offer you the best, most affordable services.
Shred Nations Fremont Location
Shred Nations Fremont
39270 Paseo Padre Pkwy
Fremont, CA 94538
(510) 764-6476
email: fremont@shrednations.com
Our normal operating hours are Monday-Friday from 8:00 AM to 7:00 PM and Saturday from 9:00 AM to 5:00 PM.
Shred Nations proudly serves these cities throughout the Fremont area:
Alameda | Anaheim | Buena Park | Costa Mesa | Cypress | Dana Point | El Cerrito | Fountain Valley | Fresno | Hayward | Huntington Beach | Irvine | La Habra | Laguna Beach | Lake Forest | Los Alamitos | Mill Valley | Milpitas | Mission Viejo | Modesto | Newport Beach | Orange | San Francisco | San Jose | San Rafael | Santa Ana | Seal Beach | Santa Rosa | South San Francisco | Stockton