Concord Offsite Shredding Services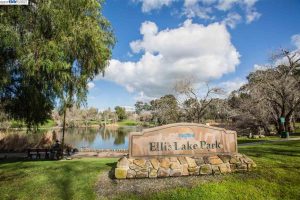 When you have large amounts of shredding to complete, it can be overwhelming. The longer you wait to get started on your shredding project the more likely you are to lose documents or become a victim of theft. Off site shredding is here to help you tackle your large shredding project.
Off site shredding has no weight limits and can take on any project, no matter how large. We will supply you with shred bins to fill with your documents. When your bins are full, we will pick them up and deliver them to a local shredding facility.
Our huge, industrial shredders can shred up to 20,000 pounds of paper every hour. Your documents will be mixed with thousands of others, quickly destroyed, and reduced to a pulp. We will recycle your shredding and your information will be permanently destroyed.
Steps for Offsite Shredding in Concord
Off site shredding can be completed in 4 steps:
Start by calling (925) 208-4380 or filling out the form.

We will ask for some details about your shredding needs and connect you to local providers that fit your needs.

Select the provider that best aligns with your business. They will supply you with

shred bins to store your documents.

When your bins are ready to be emptied, schedule a time for pick up.

We will pick up your documents and safely deliver them to an off site shredding facility for destruction. When the service is complete, you will receive a

certificate of destruction.
Secure Offsite Shredding in Concord
California privacy laws exist to keep your information safe from theft and fraud. Shred Nations Concord partners with shredding professionals that comply with all federal and state laws, as well as HIPAA and FACTA regulations. We also have many providers with an additional NAID AAA Certification.
Our off site shredding services are consistent and high-quality. We use cross-cut techniques to shred your documents in multiple directions, creating an even smaller shred. This makes reconstruction of your documents incredibly difficult, if not impossible.
The Cost of Offsite Shredding Cost in Concord
Off site shredding is a cost-effective service for shredding projects of 300 pounds of paper or more. When compared to using a drop off location, your price per pound will be significantly cheaper. You will also not be limited in the amount of shredding that can be completed at any one time.
Off site shredding is available in reoccurring services. This helps you to keep up with your shredding needs without letting your paper stack up. Whether you need weekly shredding or annual services, we have options for you.
Get Free, No Obligation Quotes on Offsite Shredding Services in Concord
Managing your documents can be a challenge for even the most seasoned business owner. Off site shredding can help you catch up and keep up with your shredding needs. Call us at (925) 208-4380 or fill out the form to receive free quotes on our shredding services today. We are happy to answer your questions and connect you with local providers.
Shred Nations Concord Location
Shred Nations Concord
785 Oak Grove Rd
Concord, CA 94518
(925) 208-4380
concord@shrednations.com
Our operating hours are Monday-Friday from 9:00 AM to 6:30 PM and Saturday 10:00 AM to 4:00 PM.

Shred Nations proudly serves these cities near the Concord area:
Alamo | Antioch | Bay Point | Benicia | Clayton | Danville | Hercules | Lafayette | Martinez | Moraga | Orinda | Pittsburg | Pleasant Hill | San Ramon | Walnut Creek