Cleveland Hard Drive Destruction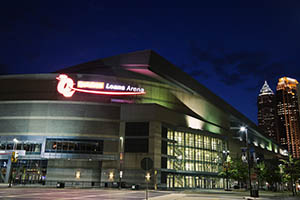 If a hard drive is not properly destroyed, the data can still be recovered. This can lead to potential theft and hackers to get a hold of the information for malicious intent. Hard drive destruction services are the only way to know for sure the information is destroyed properly and cannot be recovered.
Main services offer:
Complete destruction
Low cost services
Compliant practices (such as HIPAA and FACTA)
Certificate of destruction
Hard drive destruction provides Clevelanders with a guarantee that electronic media and hard drives are disposed of properly by securely shredding or destroying them.
Hard drive destruction companies throughout Cuyahoga County employ several different methods to make sure that your data is completely unrecoverable. Electronic media could be anything that might hold company or personal data. Some of these items include:
Hard drives
CDs / DVDs
Microfilm and microfiche
Badges
Media / backup tapes
X-rays
Credit cards and debit cards
Thumb/Jump drives
If you're looking for electronic media destruction, hard drive shredding, and product destruction in Cleveland or the surrounding area, Shred Nations Cleveland is here to help! We can provide a secure way to dispose of your electronics quickly and easily.
Steps in the Hard Drive Destruction Process in Cleveland
Submit a quote request to us by filling out the form, or by giving us a call at (216) 777-8829. Within minutes, several electronic media destruction companies located in Cleveland will provide you with quotes for the documents you need to shred.
Our network of contractors throughout Cuyahoga County and Cleveland gives us the ability to come to your location whenever you need it to be scheduled. We can even ship your electronics to a secure facility to be destroyed.
The electronics are received and then destroyed at our secure facility. Once the items are destroyed, you will receive a certificate of destruction detailing the items that were destroyed.
The pieces of your destroyed electronics are separated into component parts and recycled.
Security and Cleveland
Hard

Drive Destruction

Most Cleveland-based data destruction companies follow NSA and DoD regulations and requirements for electronic media destruction. Once your electronic items are destroyed, you are provided with a certificate of destruction that details when and where your hard drive was destroyed to help ensure you have retained a proper chain of custody.

The procedures that these companies follow include several of the destruction methods mentioned here. It is also important to comply with the necessary laws and regulations, such as HIPAA and FACTA, that might be associated with the documents. Trusted partners will ensure compliance and keep documents safe and secure through proper procedures.
Get Free, No-Obligation Quotes on Hard Drive Destruction in Cleveland
Shred Nations offers secure data destruction services in Cleveland. Do you need shredding service in Cleveland or Cuyahoga County? Give us a call at (216) 777-8829 or fill out the form.
Within a few minutes of receiving your request, you'll get free quotes secure and reliable Cleveland data destruction contractors. We'll gladly answer any questions you may have about the shredding process, and we do our best to contact you as quickly as possible.
Shred Nations Cleveland Location
Shred Nations Cambridge
16781 Chagrin Blvd
Shaker Heights, OH 44120
(216) 777-8829
cleveland@shrednations.com
Our hours of operation are Monday-Friday 9:00 AM to 7:00 PM and Saturday 9:00 AM to 5:00 PM.
Shred Nations Cleveland serves the following cities throughout Cleveland and the surrounding areas:
Akron | Aurora | Brooklyn | Euclid | Fairview Park | Highland Heights | Independence | Macedonia | Middleburg Heights | Pepper Pike | Wickliffe
To get more info on Electronic Media Destruction and Hard Drive Shredding, follow these links!
Degaussing a Hard Drive vs. Erasing It Erasing a hard drive isn't the best way to ensure that your company's proprietary and confidential information is unrecoverable. The only way to ensure your data is completely erased is to degauss it.
The Costs of Data Breaches for Your Business Electronic media destruction policies help protect you from data breaches. If your company information or customer information is compromised, it can be a lot bigger deal than one might think.
Securely Delete Your Hard Drive Learn about some of the methods that electronic media destruction companies take to ensure that your data is completely erased and unrecoverable.