Hard Drive Destruction Service in the Chesterfield, MO Area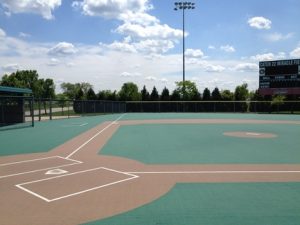 Did you know that information saved to your hard drive is nearly impossible to erase? Once you click that little floppy disk, your information is engraved on the hard drive for good. There are programs that can overwrite your information, but hackers can still recover the private data underneath.
The only way to guarantee your information can no longer be retrieved is with hard drive destruction. Our electronics disposal experts take apart your drives, shred the pieces, and recycle the rest. Your data is unrecoverable because your devices will no longer exist.
Protect your business from a data breach today with hard drive destruction services.
Here's how Hard Drive Destruction works in Chesterfield:
Here are the steps of the hard drive destruction process:
Fill out the form or call us at (636) 489-4300.

Within minutes, we will connect you with local shredding contractors.

Review your options and choose the contractor you would like to work with.

Choose from pick up, drop off, and mail-in options.

Your devices will be destroyed and recycled once they are received. When the job is done, you will receive a

certificate of destruction

as a receipt of compliant services.
How Secure are Chesterfield Hard Drive Destruction Companies?
It is worrying to hand over devices that hold so much of your private information. With Shred Nations Chesterfield you can feel confident in knowing your devices are protected by the National Security Agency and the Department of Defense. Our contractors follow their strict safety standards and comply with all HIPAA and FACTA regulations.
Approximate Cost of Hard Drive Destruction in Chesterfield
The price of hard drive destruction typically costs $7-$20 per drive. The price may vary depending on the type of device and your location. The number of drives you have can also affect price. The more drives you have, the lower the price per drive.
To get a better estimation on the price of your project, call us at (636) 489-4300 or fill out the form for free quotes from local companies.

Get Free, No-Obligation Quotes on Hard Drive and Media Destruction in Chesterfield
Digital data is being attacked like never before. If a thief sees an opportunity to hack your hard drive, they will take it. Protect yourself and your business with hard drive destruction services today. Call us at (636) 489-4300 or fill out the form to get started.
Shred Nations Chesterfield Location
Shred Nations Chesterfield
167 Lamp & Lantern Village
Chesterfield, MO 63017
(636) 489-4300
email: chesterfield@shrednations.com
Our operating hours are Monday-Friday from 8:00 am to 7:00 pm, Saturday from 9:00 am to 5:00 pm and Sunday from 12:00 pm to 5:00 pm.

Shred Nations proudly serves these cities throughout the Chesterfield area:
Ballwin | Cottleville | Creve Coeur | Defiance | Glencoe | Gray Summit | Grover | Labadie | Lake Saint Louis | O Fallon | Pacific | Saint Albans | Saint Charles | Valley Park