Shred Nations Cambridge Location
Paper Shredding Services in Cambridge, MA
Directly across the Charles River from Boston is Cambridge Massachusetts, home to Harvard University. Hobbies turn into passion in this city and no one blinks an eye at what you do with your daily life. Newcomers are welcomed and locals are satisfied, Cambridge has so much to offer from the moment you cross the bridge that you will find yourself going back multiple times.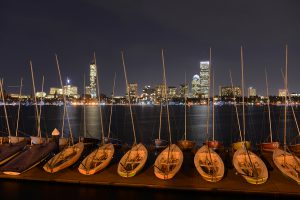 The city has so much character that a list of things "to do in Cambridge" would just be too long — it's artsy, diverse and intellectual. Shred Nations proudly serves such a lively service with mobile, offsite and electronic media shredding.
Massachusetts has over 40 drop-off locations, and Shred Nations can promise to find the location that is most convenient for you. Protect your company and fill out the form to the right or call (617) 229-6385 now to get your FREE no-obligation quote within minutes.
Shredding Services in Cambridge, MA
If your company requires a witness to any shredding needs, Shred Nations is happy and willing to comply. We can simply send a shred truck to your location and after you fill the secure bins with all the desired documents to be shredded, you may watch the entire shredding process. We will never come into direct physical or visual contact with your documents.
The best option for massive quantities of shredding is offsite shredding. It offers a budget-friendly, convenient option to destroy all the documents that your company may have been building piles up for years.
CD's, DVD's, Hard Drives, Computers, Scanners, are all electronic media devices that you may have thought you already wiped clean but most likely still have personal information on them. Shred Nations can offer you a bulletproof plan of action to ensure all your personal or company information is one hundred percent destroyed on any type of hardware.
Get your FREE NO-OBLIGATION quote today by calling (617) 229-6385 or filling out the form to the right. You will receive your quote within minutes and can get the ball rolling on any shredding project you or your company may have.
Shredding Laws and Regulations of Massachusetts
Massachusetts 931-2: This law requires any documents or electronic media containing personal information be shredded or destroyed so the data cannot be read or reconstructed. https://malegislature.gov/Laws/GeneralLaws/PartI/TitleXV/Chapter93i/Section2

Massachusetts Privacy law 201-CMR-17: Whether electronic or physical records this law ensures every person who owns personal information about Massachusetts residents create and maintain a security program to ensure the protection of these private records.
Get Free Quotes on Shredding Services in your Par of Cambridge Today
Call us today at (617) 229-6385 or fill out the form on the right and we will quickly connect you to our network of shredding companies in the Cambridge area and get you FREE quotes on their services.
Shred Nations proudly serves these cities and counties throughout the Cambridge area:
Amherst | Boston | Lexington | Lowell | Marlborough | Newton | Shrewsbury | Waltham | Brockton | Haverhill | Lawrence