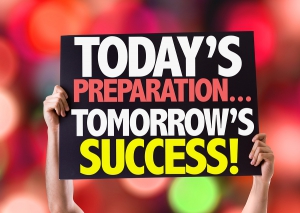 Before you can organize a shredding event of your own, it's important that you get organized.
This is your opportunity to ask yourself important questions about the type of event you envision hosting. Ask yourself who will help to run the event, where it will be located, and who will do the shredding.
Are you hoping to host a smaller event geared more toward providing a public service to your community? Or are you aiming to sponsor a massive and media-spotlighted event intended to serve as a marketing opportunity for your business and the shredding companies you partner with?  
In this article, we help to give an outline of the necessary steps you must take toward organizing a community shredding event, breaking down key components to hosting the event. This includes aspects like recruiting volunteers, finding a shredding service, and selecting the ideal location for your event.  
Gathering Your Team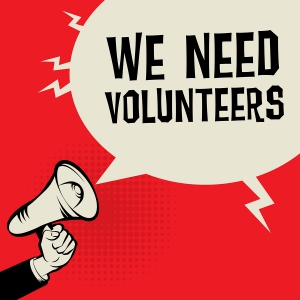 Before you can truly begin to set up and prepare for a community shredding event, you first need to take the time to recruit volunteers throughout the area to help you run your event.
Depending on the type of event you are trying to organize—whether a large and annual shredding event hosted by the city as a whole, or a small event hosted by a local baseball team or church—the number of volunteers you'll need to gather will probably vary.
Either way, reach out for recruits anywhere you can. After all, community shredding events are hosted with the community in mind, so the more participants who can attend, the better!
Make use of all available resources. This ranges from traditional cold-calling and door-to-door visits all the way to posting flyers in community areas like libraries, recreation centers, and local churches. Additionally, event sponsors can also take the opportunity to broadcast their event using email flyers and social media posting.  
If you're a private company hosting an event, consider the possibility of enlisting your employees to help during the event. Even if you may not be able to offer them their normal pay, many event sponsors will instead provide their employees free access to the shredding event services.
Many shred event hosts will add an extra layer of organization. They establish various roles for the volunteers they recruit to help out. These usually involve simple tasks like promotion, setup, greeting and directing guests as they move through the event, and cleaning up once the event ends.  
Scheduling Your Shredding Service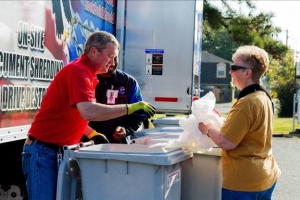 After establishing a core group of volunteers to help you run things on the day of your event, the next critical component to put in place is a shredding service who will actually perform the shredding when the time comes.
As with gathering your volunteers, use all available resources when searching for shredding providers in your community.
Past customers, your own personal contacts, online reviews, and even your local Better Business Bureau can often help to provide an overall sense of the quality of the shredding company.
When shopping around for shredding services in your area, ensure that the companies you're considering all can offer mobile shredding services, rather than just a service where they collect your documents to be shredded at an offsite facility.
Mobile shredding trucks come equipped with industrial shredders built-in. This means the service will never have to leave your event. Each participant will also be able to physically witness their documents shredding.
At Shred Nations, our network of the top shredding providers are able to offer their mobile services to local communities and shredding events nationwide. All our mobile and other available shredding services fully compliant with all state and federal legislation. We also provide our customers with official certificates of destruction upon service completion. This guarantees secure chain of custody throughout the destruction process.
Before discussing payment with your provider of choice, be sure to ask the mobile shredding company if they might be interested in donating their services.
Many companies see benefit in donation, as community shredding events are often considering to be public service. If not, many companies may still offer discounted prices at either hourly or fixed rates.
Hosting Your Shredding Event: Where and When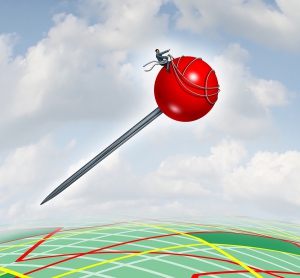 Now that you have a shredding company and team of helpful volunteers to help manage and facilitate your event, all that remains to be done is simply finding the ideal location to host your shredding event.  
There be a fairly steady stream of people moving through your shredding event. In some cases, numbering in the thousands for larger events. You'll also need to account for the space needed by mobile shredding trucks and any media sponsors who attend.
The last thing you need is a bottleneck clogging the flow of participants. It's imperative you emphasize space when searching for the right place to hold an event.
Traditionally, shredding events have seen great success in large and easily-accessible areas within local communities. Locations include recreation centers, banks, schools, libraries, and other municipal buildings around the area. Private businesses tending to have large parking lots—such as grocery stores, hotels, and movie theaters—can also be viable options.
During the planning process, shred event sponsors should be aware of the potential need for permits, insurance, or other licensure to host at a given location. Fortunately, most shredding companies will be able to help you with paperwork of this nature. To be safe, call ahead of time to ensure everything is properly prepared and in place.    
With a prime location scoped out, the ideal service to handle the shredding, and a solid team of volunteers to help run things, you are finally ready to sponsor your shredding event. After that, all you have to do is put your plan into action!
Get Free Quotes on Mobile Services for a Shred Event Near You!
A shredding event provides opportunity for benefit to all members of a community. They help to make a local area a safer and more informed place to live.
At Shred Nations, our nationwide network of secure shredding providers are able to offer their mobile shredding services for an event of nearly any shape or size. With full FACTA and HIPAA compliance, as well as the additional security of our formal certificates of destruction, you can rest assured knowing your shredding event is in our hands.
To get started scheduling a shredding provider for an upcoming shred event, just give us a call today at (800) 747-3365, or simply fill out the form to your right to request free quotes on mobile shredding services in your area today!
Additional Shredding Resources
Hosting a Community Shredding Event: A How-To Guide: Hosted in cities all across the country with events both large and small, shredding events help to make local communities a safer place to live and provide benefits to all parties who participate. Learn everything you need for setting up a community shredding event of your own.
Where Can I Shred My Papers for Free: Shredding events offer a unique opportunity for striking balance between convenience with risk management. Here we provide a breakdown of why shredding events make sense for any community.
Community Shredding Events Help Prevent Identity Theft: Recent findings reported that cases of identity theft have risen again, with 17.6 million US residents affected in 2014. Whether you're a shredding company, sponsor, or member of the community, take advantage of community shredding events. It's an opportunity to benefit local communities by cutting down identity theft and raising awareness.