Hard Drive Destruction Services in Azusa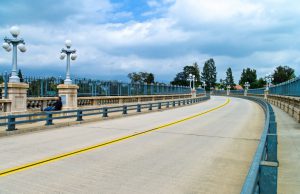 It is important to remain aware of the potential threats of improper destruction.  If hard drives are not destroyed properly, then the information can be recovered. This opens opportunities for thieves and hackers to access the information of malicious purposes.  Hard drive destruction services offer safety and assurance that confidential information is kept safe and secure.
Hard drive is stored in multiple ways and it may be difficult to keep up with properly destroying any outdated or unneeded hard drive devices. Electronic data devices include:
Computer hard drives
Printers, Scanners, and Copiers
Credit and Debit cards
CDs, DVDs, and Floppy Disks
Flash drives/Thumb drives/Jump drives
Biomedical devices
To ensure that no information that was once stored on these devices can be recovered the device must physically be destroyed. Shred Nations offers an hard drive destruction service that will destroy all devices, melt them with other materials and recycle them, making it impossible for reconstruction.
What Steps to Take for Hard Drive Destruction in Azusa
Connect with a Shred Nations representative by calling (626) 594-4930 or filling out the form

 and receive a list of contractors that will best comply with your needs.

Choose an Azusa contractor that will be the most helpful with your project.
Schedule a time to have the contractor pick up your devices or discuss drop-off or secure shipping options.
Your hardware will be destroyed, melted and recycled.
You will receive a certificate of destruction.
Secure Hard Drive Destruction in Azusa
Data destruction companies that Shred Nations partner with meet the National Security Agency and Department of Defense laws and regulations for hard drive destruction. The contractors are even FACTA and HIPAA certified and most have their NAID AAA certificate.
What will Hard Drive Destruction Cost in Azusa?
The cost of Shred Nations hard drive destruction service will depend on the types of devices you need destroying, the number of devices, the service frequency, and the drop-off or pick up option chosen. There are multiple types of hard drive devices so the cost of destroying a printer compared to a floppy disk will be different.
Get a quote on how much your hard drive destruction service will cost by filling out the form or calling (626) 594-4930. 
Shred Nations Azusa Location
Shred Nations Azusa
960 E Alosta Ave
Azusa, CA 91702
(626) 594-4930
Email: azusa@shrednations.com 
Our normal operating hours are Monday — Friday 9:00 AM to 6:00 PM and Saturday 9:30 AM to 4:00 PM.
Shred Nations proudly serves these cities and counties throughout the Azusa area:
Alta Loma | Arcadia | Alhambra | Baldwin Park | Beverly Hills | Diamond Bar | Glendale | Glendora | La Verne| Los Angeles | Mira Loma | Ontario | Pasadena | San Marino | Simi Valley | West Covina | Whittier