Hard Drive Destruction Services in Arlington Heights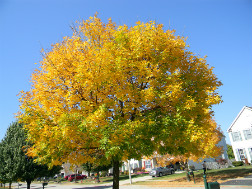 Hard drives store personal information that thieves can access, so it's important to physically destroy media devices before throwing them out. The data stored on hard drives can be recovered if not destroyed properly.  It is important to destroy the data so hackers and thieves do not attempt to take it. When the hard drive is shredded correctly, the data is can not be recovered and potentially stolen.
Our secure hard drive destruction partners know several advanced techniques to completely destroy your devices.
Hiring a company with the tools and knowledge to destroy your electronic media correctly will help keep your private information safe. Here are a few examples of items that need to be thoroughly destroyed before you throw them out:
Hard Drives (rotational, solid state, and magnetic)
X-rays
CDs and DVDs
Credit and Debit Cards
Scanners
USBs and more
If you need help from professionals to destroy your private media products, call Shred Nations Arlington Heights at (847) 235-6094.
We will get you several free quotes on services near you.
Steps in the Hard Drive Destruction Process in Cook County
1.       Request free quotes on nearby services by calling us at (847) 235-6094 or filling out the form. We have an extensive network of local hard drivr destruction companies who we will connect you with.
2.       When you choose the service option that works best for your project and budget you may mail in your items for destruction, drop off your items at a secure designated location, or you may have your items picked up from your location for offsite destruction.
3.       Once your electronic devices have been totally destroyed the destruction company will separate out the pieces and recycle them.
Arlington Heights Hard Drive Destruction Security

Thorough destruction of hard drives is absolutely necessary for privacy. We understand the concerns you may have about putting your devices in the hands of a third party destruction company, but the process is completely secure.
Data destruction companies must comply with the Department of Defense and National Security Agency laws for electronic media destruction, and you can request a certificate of destruction verifying that the process was done legally and thoroughly.
Get Free Quotes on Hard Drive Destruction Services throughout North Eastern Illinois
For free quotes from local, dependable data destruction companies near you, call Shred Nations Arlington Heights at (847) 235-6094 or fill out the form. We have a network of capable providers in Cook County, IL who will help you keep your private information safe.
Shredding old files is important, but don't forget about your hard drives and electronic media devices. Hackers are aware that electronic data is often overlooked, and target it to steal identities. Our partners will help keep your family and business information safe.
Shred Nations Arlington Heights Location
Shred Nations Arlington Heights
126 E Wing St
Arlington Heights, IL 60004
(847) 235-6094
Email: arlington-heights@shrednations.com
Our hours of operation are Monday-Friday 8:00 AM to 6:30 PM and Saturday 9:00 AM to 4:00 PM.
Shred Nations is proud to service Arlington Heights and these nearby cities:
Northbrook | Buffalo Grove | Highland Park | Bloomingdale | Addison | Franklin Park | Evanston | Skokie | Lake Forest | Barrington | Carpentersville | Elgin | Bartlett | St Charles | Chicago