Albany Mobile Document Shredding Services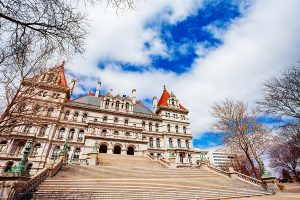 Over time, it is easy to accumulate a large number of documents, whether at a home or business. Typically, there are rules and regulations regarding how long certain documents must be retained and how these are required to be disposed of. That is where a document destruction company like Shred Nations comes in handy. We offer mobile document shredding services in Albany at a competitive price!
With mobile shredding, you can collect all the documents that you need to be shredded in a secure locked bin. When the bin is filled you call the shredding provider and they come directly to your location and shred the documents on site.
By witnessing the destruction of your documents on site, you never have to worry about a security breach. This is the best option for industries or individuals who require the utmost level of security with their documents.
Compliance and Security
Compliance and security is one the major benefits of our mobile shredding services; it's the only type of shredding that allows you to witness the service take place. This gives you full control and ensures compliance with certain laws such as HIPAA, FACTA, and GLBA.  After the documents have been destroyed you will receive a certificate of destruction. This details how the documents were destroyed, when, and by who. This covers you or your business from any liability in legal cases.