Hard Drive Destruction Services in Vancouver
Do you have a box of old hard drive devices just sitting in your office? They have all become useless to you because they are outdated or you have deleted everything off them. Or at least so you think. Electronic data can be stored on electronic devices even after you think you have wiped them clean. In order to protect yourself and others again identity theft, it is important to shred old electronics and hard drives. The next step to protection would be to shred the hard drives to eliminate the possibility for theft. Thus, ensuring complete protection for confidential electronic information.
An identity thief can easily access any information on the devices using simple programs. To eliminate the risk of an identity thief retrieving any information you must physically destroy every piece of hardware.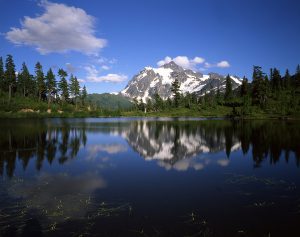 Shred Nations is happy to assist you with this. Our electronic media destruction is completely bulletproof because we combine the materials of your project with another project, destroy them, melt them together and then recycle them. The reconstruction of any item is impossible. Let Shred Nations help protect your company from any form of identity theft and call (360) 334-5832 to talk to a representative and start the destruction process.
Hard Drive Destruction Process
Talk to a Shred Nations representative by giving us a call at (360) 334-5832 or by filling out the form to find out about the needs of your project and they will connect you with Vancouver contractors
Choose a contractor that best complies with your destruction needs
Schedule a time to have them pick up your hardware or discuss shipping and drop-off options as well.
Your items will be destroyed and recycled.
You will receive a certification of destruction entailing everything that went into the project; witnesses, when and where it was completed, etc.
Is Hard Drive Destruction Secure?
The National Security Agency and Department of Defense have set standards and regulations for hard drive destruction ensuring any compliant data destruction company is secure and reliable. All Shred Nations partners comply with all the rules and regulations, guaranteeing the best and most secure service available. You will even receive a certificate of destruction that shows the certificates the contractor has.
Hard drive destruction services follow all industry regulations such as HIPAA and FACTA, and it is critical to follow these laws. All services are secure, confidential, and complaint.
How much will Hard Drive Destruction cost?
There are a couple of factors that go into the cost of your electronic media destruction service, each cost is dependent on your requirements. One factor is the type of electronic media you need destroyed, different types cost different amounts. Another factor is the number of devices you have, the more devices the more the overall cost. Shred Nations can quote you on the specific types and amount of devices you need to have destroyed.
Get your FREE, no-obligation quote within minutes when you call (360) 334-5832 or fill out the form. 
Shred Nations Vancouver Location
Shred Nations Vancouver


7202 NE Hwy 99 #2
Vancouver, WA 98665


(360) 334-5832
vancouver@shrednations.com


Our normal operating hours are Monday-Friday from 8:00 AM to 6:00 PM, and Saturday from 9:00 AM to 5:00 PM.
Shred Nations proudly serves these cities throughout the Vancouver area:
Beaverton | Camas | Castle Rock | Columbia City | Hillsboro | Longview | Portland | Ridgefield | Salem | Silverlake | Toledo | Tualatin | Vancouver | Walla Walla | Woodland