Hard Drive Destruction Services in Sterling Heights
Hard drives store a lot of confidential information. It's safe to say you don't want this information being recovered after being tossed out. However, if the drives are not correctly destroyed, the data can still be recovered. This is potentially a window for malicious intent. Hard drive destruction is a secure way to know your information cannot be recovered.  Trusted partners ensure that your data will be safe and remain confidential.
Physically destroying your electronic media and hard drives is the only way to guarantee your information cannot be accessed. Shred Nations offers hard drive destruction to ensure no information is recoverable and your company is not at risk of identity theft.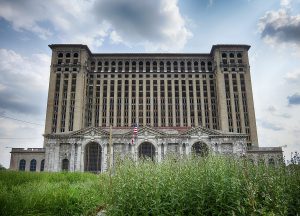 The materials we destroy will be combined with other projects materials and melted together then recycled, there is no way an identity thief would be able to retrieve any information from the material.
Electronic data can be stored on the following devices:
Credit and Debit Cards
CDs and DVDs
Thumb Drives
X-Rays
Hard Drives (including magnetic, rotational and solid state)
If you're not seeing your electronic devices listed above call (586) 477-4473 and find out how to get your hardware taken care of right away. Or, fill out the form to and receive your FREE, no-obligation quote within minutes.
The Hard Drive Destruction Process in Sterling Heights
Call (586) 477-4473 and become connected with Sterling Heights local contractors that will comply with your hard drive destruction project. We will get you free quotes.
Choose a contractor and schedule a time to have them pick up your devices, or discuss the options of dropping off or securely shipping the hardware.
All your materials will be destroyed and recycled.
You will receive a certificate of destruction.
How secure is Hard Drive Destruction in Sterling Heights?
Hard drive destruction is the only way to ensure your electronic data is destroyed without any possible reconstruction. Data destruction companies must comply with the National Security Agency and Department of Defense regulations and requirements for electronic media and hard drive destruction.
Your contractor will provide you with a certificate of destruction that will show the extensive details that went into your project.
There are also industry regulations to follow such as HIPAA and FACTA. All services are secure, confidential, and complaint to all laws.
What did Will Hard Drive Destruction cost in Sterling Heights?
The cost of hard drive destruction is custom to each project. The volume of devices you need to have destroyed, the types of hardware and your location will all go into the cost of the project. Shred Nations proudly offers hard drive destruction at an inexpensive price while providing quality and dependable service.
Get Free, No Obligation Quotes on Media Destruction Services throughout Sterling Heights
If you want FREE quotes on media destruction services near you before you commit to a contract, call Shred Nations Sterling Heights at (586) 477-4473 or fill out the form. We will get you several free quoted options before you start your project so you know you are getting the best service at the best price.
Shred Nations Sterling Heights Location
Shred Nations Sterling Heights
13335 15 Mile Rd
Sterling Heights, MI 48312
(586) 477-4473
sterling-heights@shrednations.com
Our normal operating hours are Monday — Friday 8:30 AM to 7:00 PM and Saturday 9:30 AM to 3:00 PM.
Shred Nations proudly serves these cities throughout Sterling Heights, MI:
Ann Arbor | Appleton | Dearborn | Detroit | Ferndale | Green Bay | Grosse Pointe Park | Hamtramck | Hazel Park | Lincoln Park | London | Melvindale | Oak Park | River Rouge | Royal Oak | Toledo | Warren | West Bloomfield | Wyandotte