Offsite and Pickup Shredding Services in Springfield, PA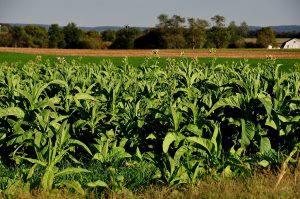 Large scale shredding project can be overwhelming, but that is where offsite shredding services come to the rescue. Our partners have large industrial shredders capable of devouring thousands of papers per hour and will get your shredding project done in no time.
Businesses are under heavy pressure to ensure the safety of their customer's and employee's private information. The best way to ensure your sensitive data isn't leaked is to shred files past their retention period.
Shred Nations Springfield will help you shred your files by connecting you to the best local shredders. Call us today at (610) 572-7089 to get started.
The Offsite Shredding Process in Delaware County
Offsite shredding is completely secure—here are the steps that make the process possible:
Gather your papers that need to be shredded and call us at (610) 572-7089 or fill out the form for free quotes on nearby shredding services. We will quickly get back to you with several quoted options from reputable providers.
Select the shredding service option that best meets the needs of your project, and your new provider will send you locking shredding bins to collect your paper in.
When your collection bins are full, contact your provider and they will stop by your location and pick up your materials. The materials will be shredded at a secure offsite facility in Springfield, and mingled with thousands of other documents for added security.
When the shredding is complete, your provider will send you a certificate of destruction verifying the when and where of the shredding, and the shredded paper bits will be baled and recycled.
How Secure is Offsite Shredding in Springfield?
While you don't get to watch the shredding as it is done, offsite shredding services are still completely secure and comply with all federal and state information destruction laws including HIPAA and FACTA. To be safe, you may confirm with your provider that they are NAID AAA Certified, which means they are held to the highest security and quality standards.
The Costs of Offsite Shredding in Springfield, PA
The industry average for offsite shredding services is around $85, but the price can fluctuate based on where you are located. Mobile shredding costs slightly more, running at $100 on average, because you get to personally witness the shredding, however both services are 100% secure.
If you choose to drop off your paperwork at one of our many Pennsylvania drop off centers, you will pay a little under $1 per pound of paper. We recommend this service option for jobs that weigh in at less than 100 pounds, or about 3 boxes full of paper. Anything more and the price of drop off services becomes too much, and either offsite or mobile shredding is your best option.
Get Free Quotes on Secure Offsite Shredding in Springfield and Nearby Areas Today
Offsite shredding is the best way to shred large volumes of paperwork quickly and safely. Our partners are trained to handle large amounts of files and their industrial shredders can handle any job, plus you don't have to worry about removing staples or clips.
Call us today at (610) 572-7089 or fill out the form and will connect you to our network of capable shredding companies in your area, and get you FREE quotes on their shredding services.
Shred Nations Springfield Location
Shred Nations Springfield
761 W Sproul Rd
Springfield, PA 19064
(610) 572-7089
Email: springfield-pa@shrednations.com
Our hours of operation are Monday-Friday 9:00 AM to 7:00 PM and Saturday 10:00 to 4:00 PM.
Shred Nations proudly serves Springfield, PA and these nearby cities:
Aston | Concordville | Darby | Downingtown | Havertown | Jenkintown | Landsdale | Longwood | Malvern | Marshallton | Media | Norristown | Philadelphia | Phoenixville | South Jersey | Wayne | West Chester | Willow Grove