Onsite Document Shredding Services in Simi Valley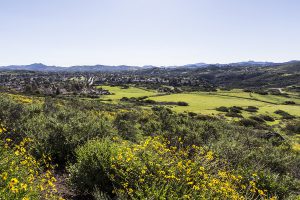 Usually, a single box that is filled with documents is approximately 30 pounds. Now if your company has 10 boxes full of files that need to be shredded that's 300 pounds that you'll be hauling to your car.
Which in the end, will take a lot of your valuable time and energy to do so. Shred Nations offers mobile shredding to make any shredding project easier for you. We will send a mobile shredding truck to your location and do the shredding right there onsite, you can even witness the entire process.
This will save you time and money because drop-off services can add up very quickly while the mobile shredding service is a flat rate depending on your needs.
What is the Mobile Shredding Process in Simi Valley
Call (805) 791-2025 or fill out the form to talk to a Shred Nations representative and be connected with Simi Valley contractors for free quotes.
Once you find a contractor that will meet all your shredding needs, schedule an appointment to have secure bins dropped off at your location.
Fill the bins at your convenience then coordinate with the contractor when they will send a mobile shredding truck to your location.
The mobile shredding truck will take care of everything you'd like to be shredded and then recycle all the materials used.
You will receive a certificate of destruction verifying all shredding was done up to state laws and regulations.
Is Mobile Document Shredding Secure in Simi Valley?
Shred Nations is here to protect you, your company, your company's information, and your employees. We partner with contractors that will properly solve any of your shredding problems.
The service provider will present you with a certificate of destruction ensuring you complied with all state and federal laws such as FACTA and HIPAA.
How Much Will Mobile Shredding Cost in Simi Valley?
The cost of mobile shredding will depend on the volume of documents needed to be shredded, your location and the number of services scheduled. The different service frequencies include:
One time Purges
Weekly, Bi-Weekly, and Monthly service
Each total cost is customized to each shredding project. When deciding which service to go with you must consider your budget. In Simi Valley, the cost of a drop-off service is approximately $0.43 per pound.
If you have 30 pounds of documents, that can be done under $15, however, for larger projects, the cost can and will add up quickly so mobile or offsite shredding would be the way to go.
Get Free Quotes on Document Destruction Services in Simi Valley Today!
Fill out the form or call (805) 791-2025 to receive your FREE no-obligation quote and find out the best shredding service for you.
Shred Nations Simi Valley Location
Shred Nations Simi Valley
543 Country Club Dr #B
Simi Valley, CA 93065
(805) 791-2025
Email: simi-valley@shrednations.com
Our normal operating hours are Monday — Friday 8:30 AM to 6:00 PM and Saturday 10:00 AM to 3:00 PM.
Shred Nations proudly serves these cities in the Simi Valley area:
Agoura Hills | Beverly Hills | Calabasas | Camarillo | Carpinteria | Encino | Fillmore | Glendale | Granada Hills | Los Angeles | Moorpark | Malibu | Oxnard | Santa Clarita | Santa Monica | San Fernando | Santa Paula | Thousand Oaks | Ventura | Westlake Village