Onsite Document Shredding Services in Scottsdale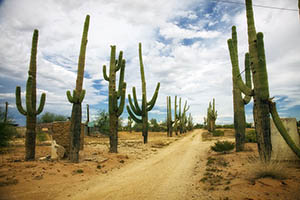 Mobile document shredding is when a shredding truck comes to your business or home to shred your documents while you watch! Using mobile shredding is a great option for people who don't want their documents to be shredded offsite where they can't witness the shredding themselves.
If you have confidential documents that you are worried about, then being able to watch them be properly destroyed might ease your mind.
Mobile shredding is also a great option for people who do not want to transport their documents and would prefer to have the truck come to them.
Shred Nations Scottsdale can connect you to mobile shredding services in Maricopa County and the Greater Phoenix Area to help you shred your documents properly.
Steps in the Shred Nations Scottsdale's Mobile Shredding Process
If you are looking to use mobile document shredding near Scottsdale, follow these easy steps to help you start off your shredding project!
Fill out the form, or give Shred Nations a call at 

(480) 666-9318

 for a FREE no-obligation quote in minutes! Our team will connect you to service providers in the Scottsdale area.
Once you have decided on which service provider is best for you, they will send secure shredding containers to your residence or business.
Fill the containers with your documents that need to be shredded.
After the containers are filled, call our mobile shredding service. They will come to you and shred the documents in front of you.
No one will come into visual or physical contact with your documents, so there is no need to worry about anyone seeing your personal or sensitive company records.

Shred Nations Scottsdale is Secure
When deciding which service provider to use, it is smart to consider if they are NAID AAA certified. If they are, that ensures that they are being held to the strictest security measures to make sure they are keeping your documents safe and that they are destroyed properly. This will show that they are following strict security regulations to ensure that your documents are taken care of and that your information will not be put at risk.
After you choose one that will offer a certificate of destruction gives you proof of complying with FACTA and HIPAA laws. It can also provide more reassurance that your documents have been taken care of.
Approximate Cost of Mobile Document Destruction In Scottsdale
If you don't have piles and piles of paper to shred, then mobile shredding might be the best choice for you. If you only have 2 to 3 boxes worth of documents, that size is usually best. Usually, you are looking at around $100 for up to 300 pounds, which generally equates to 10 boxes worth.
Since our mobile trucks drive to you, the location will also determine the cost. The closer you live to your mobile service, the cheaper your shredding will be. We can help find the services close to your location near Scottsdale that might make your shredding project less expensive!
Get Free Quotes on Mobile Shredding in Scottsdale Today!
Shred Nations Scottsdale offers mobile shredding services to help you shred your documents anywhere in the Greater Phoenix Area.
Give us a call if you need mobile shredding, offsite shredding, or hard drive destruction today! You can reach us at (480) 666-9318, or you can just fill out the form. Within minutes of receiving your request, a Scottsdale-based mobile shredding company will be in touch to schedule your shredding project.
Shred Nations Scottsdale Location
Shred Nations Scottsdale
6929 N Hayden Rd #C4
Scottsdale, AZ 85250
(480) 666-9318 
Email: scottsdale@shrednations.com
Our normal operating hours are Monday-Friday from 8:00 AM to 6:00 PM; Saturday from 8:00 AM to 4:00 PM
Shred Nations proudly serves these cities in the Scottsdale area:
Apache Junction | Avondale | Buckeye | Carefree | Chandler | El Mirage | Gilbert | Glendale | Goodyear | Mesa | Paradise Valley | Peoria | Phoenix | Sun City | Tempe | Tucson
If you still have some questions about mobile shredding, here are some more articles that may help!
What is Mobile Shredding? This article helps explain exactly how mobile shredding works.
Why Mobile Shredding Services Save Money If you want more information about the cost, this article explains why mobile shredding may be more cost efficient for you.
Mobile Shredding Services For more on how our mobile shredding services work with you, check out this article.