Shred Nations San Francisco Location
Shred Nations San Francisco
584 Castro St
San Francisco, CA 94114
(415) 349-5221
san-francisco@shrednations.com
Hours:
M-F 9:00-6:00
Sat 9:00-5:00
Sun closed
Pricing:
$2.00 per pound
* Pricing is not guaranteed and is subject to change by the individual merchant
San Francisco Secure Shredding Services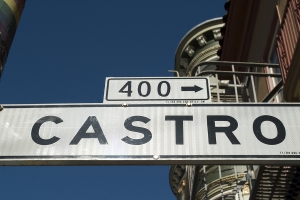 There's something for everyone around the San Francisco Bay. From its delicious seafood of the surrounding sea to long-reaching historic roots which encompass events including the California Gold Rush and catastrophic San Francisco earthquake of 1906.
Take a short boat ride out for a tour of Alcatraz, or perhaps a stroll through the sights and sounds of Chinatown—no matter which direction you turn, there's something to see.
The city-county is home to many top universities, including satellites of the University of California such as the Hastings College of the Law and San Francisco campus itself, which equally command academic respect on a national and international scale.
With a beautiful climate nearly year-round, San Francisco has been deemed among the 'most walkable cities in America' and has plenty to offer to both residents and visitors alike.
At Shred Nations San Francisco, we offer document shredding and records management services to the San Francisco Bay area and all its surrounding communities. With our ability to provide multiple pricing and service options, we help to ensure you get the best bang for your buck when it comes to your shredding project. Our available services are designed to meet your needs, with options that include:
Here are our primary services available throughout the San Francisco Bay area:
Enjoy the convenience of a San Francisco Bay area mobile shredding company coming to the home or business curbside and shredding all your documents right there while you watch.
Although many of our mobile shredding customers favor Shred Nations San Francisco's services due to the fact that they are required to personally witness their business records being shredded, this hassle-free service option attracts plenty purely for sake of saving you the time and trouble of transporting your documents to an off-site location for shredding.
When it comes to large-scale shredding projects for the San Francisco Bay area, the best bang for your buck is probably going to be off-site shredding services from Shred Nations. Generally speaking, it becomes increasingly cost-efficient to have your materials picked up by one of our shred trucks and taken to a secure offsite shredding facility as the overall size of your project increases.
During the transport process, your documents are stored in locked containers before being industrially shredded.
If you thought paper documents and records were enough to worry about when it comes to information security, think again. Your old hard drives and digital media, such as CDs, DVDs, fax machines, also contain potentially sensitive information which must be properly destroyed.
Luckily, Shred Nations San Francisco's shredding companies and services are fully capable of handling your hard drives and electronic media as well as your paper documents. Shred Nations San Francisco strives to meet the needs of any and all customers, providing numerous service options to meet every schedule, budget, and project requirement.
To receive a free quote on any of our shredding services in San Francisco or a surrounding area, simply give us a call at (415) 349-5221, or just fill out the form. We offer you safe and secure shredding services at affordable pricing.
Shredding Laws and Regulations in San Francisco and California
California Civil Code SB 1386: This California privacy law mandates that for businesses that are involved in any sort of data breach, where the information of employees or customers were to fall into the wrong hands, they would be required to immediately report any sort of compromised security to their customers and employees, consequently delivering a serious blow to any company's credibility.
California Civil Code 1798.80–1798.84: This shredding law requires that all businesses ensure that they either dispose or arrange for the disposal of, any and all customer documents and records that contain any sort of personal or identifiable information. These aforementioned records are said to need destruction—or in other words, shredding—once they are no longer needed or relevant.
Get Free, No-Obligation Quotes on Shredding Services in the San Francisco Bay Area
If you are in need of a shredding solution, Shred Nations can offer safe and secure document shredding services for the entire San Francisco Bay area and throughout California. Simply give us a call today at (415) 349-5221, or fill out the form to get free quotes on your shredding project. We will be in touch minutes after receiving your request to provide several free quotes from the top San Francisco shredding companies in your area.
There you can peruse their safe and secure services to help find you the best contractor to suit your project needs and requirements. Our trained shredding experts will gladly answer questions you may have about our shredding process, and at Shred Nations San Francisco, we do our best to contact to you as quickly as possible.
Shred Nations proudly serves these cities in the San Francisco area:
Alameda | Antioch | Berkeley | Concord | Daly City | El Cerrito | Fairfield | Fremont | Fresno | Hayward | Mill Valley | Milpitas | Modesto | Napa | Newark | Oakland | Palo Alto | Petaluma | Pleasanton | Richmond | San Francisco | San Jose | San Leandro | San Mateo | San Rafael | Santa Clara | Santa Rosa | South San Francisco | Stockton | Sunnyvale | Vallejo | Walnut Creek