Onsite Shredding Services in Reston, VA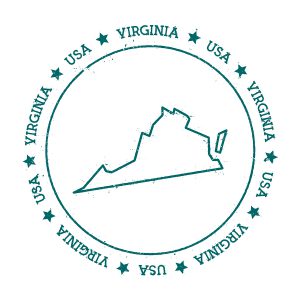 Shredding private documents from your home or business may be something you've already been considering, but transporting your materials to a shredding facility can be difficult – especially if you don't have the means to do it.
Transporting your documents to a shredding facility can waste valuable time, and boxes of paper typically weigh around 30lbs, which can make it a strenuous move. Regardless, failing to destroy sensitive documents puts your household and business at serious risk.
By failing to securely destroy documents, businesses may be violating local and federal laws, while households increase the likelihood of identity theft and fraud occurring.
Here at Shred Nations Reston, we understand that transporting your documents to a shredding facility can be a hassle, which is why we provide our customers with mobile shredding services.
We can send a shredding truck right to your location and shred your sensitive information onsite while you watch. This way you can be confident with your document destruction at the convenience of your own home or office.
How Mobile Document Shredding Works at Shred Nations Reston
Each shredding process follows different procedures. Listed below are the steps Reston shredding companies follow when you use mobile shredding:
After we have received your request for a quote from the form or a call from you (703) 955-4618 we will contact local contractors in your local area. The contractors will gather your information and call you with quotes for your services.
You go over the quotes the contractors have provided you with and you decide which company suits you best in regards to services and affordability. They will then provide you with locked bins for you to securely store your documents before they are shred.
When your locked bin is full you will schedule a time for the contractor to come to your home/office and they will bring a shredding truck to shred your documents right at your location while you watch.
You will then be provided a certificate of destruction to prove when and where you had your documents shredded. Our contractors and drivers will never come in contact with your documents throughout the entire process.
How Secure is Mobile Shredding in Reston?
Shred Nations Reston will make sure your vulnerable information is protected as we see your document's security and privacy as our number one priority. By using a mobile shredding service we will help you eliminate any chance of your documents being misplaced or stolen during transport.
Not only will we keep your entire process organized, we will help keep you in compliance with all federal and Virginia privacy rules and regulations, such as FACTA and HIPAA.
How Much Does Mobile Shredding Cost in Reston?
One of the biggest things to consider when deciding on which service you want to use is your budget. The industry average for a mobile shredding truck to come to your location and shred your documents while you watch costs around $100 or more.
This cost can change depending on any special requests you may have (flights of stairs) or how far you are compared to the shredding company. This is why when you choose the shredding company, you should try to choose the company that is closest to your location.
Drop off locations typically charge around $1 per pound. While this might seem like a good idea if you have a small project, remember the average box of documents weighs around 30 lbs so one box of documents at a drop off location will cost $30. With 4 boxes alone you have already surpassed the cost of a mobile shredding service, and you still have to transport all your boxes to a drop off location.
Get Free, No-Obligation Quotes on Onsite Shredding Services in Reston
For free, personalized quotes on mobile document shredding services for your confidential files, call us at (703) 955-4618 or fill out the form. Our local service providers in the Reston area offer the highest quality secure shredding in Virginia.
Within a few minutes of receiving your request, we will get back to you with several quoted options for you to choose from. We can schedule your service quickly and set it up as often as you need:
Weekly, Bi-Weekly, and Monthly scheduled services
Drop Off Services for smaller volumes
Shred Nations Reston Location
Shred Nations Reston
11654 Plaza America Dr
Reston, VA 20190
(703) 955-4618
email: reston@shrednations.com
Our normal operating hours are Monday-Friday from 9:00 AM to 7:00 PM, and Saturday from 9:00 AM to 5:00 PM
Shred Nations proudly serves these cities throughout the Reston area:
Buckroe Beach | Chesapeake | Gaithersburg | Grafton | Hampton | Hobson | Hyattsville | Kiln Creek | Norfolk | Northern Virginia | Poquoson | Portsmouth | Pungo | Rockville | Salem | Seaford | Springfield | Tabb | Virginia Beach | Washington DC | Yorktown