Mobile Shredding Services in Raytown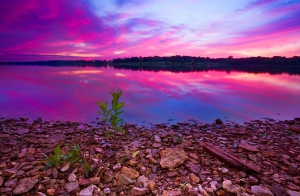 Document shredding is essential to keeping confidential information protected, but no one wants to gather up countless files and transport them to be shredded or take the time to shred their documents one-by-one using a personal shredder.
That's where mobile shredding can help. Conveniently coming right to your doorstep, a mobile service sends a shredding truck to destroy your documents while you watch—removing the time-consuming process of hauling your documents to a destruction site.
No matter how few or how many documents you have, when these files contain sensitive information it's essential they're securely shredded to prevent disasters like data breaches or identity theft—and mobile shredding services are perfectly equipped to handle the job.
How Mobile Shredding Works in Raytown
Here's a brief overview of the mobile document shredding process at Shred Nations Raytown:
To get started, just give us a call at (816) 708-0623, or simply fill out the form for a free estimate on your shredding project. Within minutes, you'll be contacted with a list of free shredding quotes from the top mobile providers in the Raytown area.
After selecting the shredding company to best suit your project requirements, the contractor will provide your business with secure, locking containers to store documents for later shredding.
Once the shredding bins are full, the provider will schedule a date and time to send a mobile shredding truck to your location to shred your documents as your watch.
When the mobile truck has finished shredding your documents, you're provided with a certificate of destruction to ensure the documents were shredded securely. Furthermore, our contractors and drivers never come in contact with your documents at any point in the shredding process.
To ensure you're able to customize your services to best meet your project needs, Shred Nations Raytown also provides several different pricing and service options to choose from, including:
One-Time Shredding Purges
How Secure Is Mobile Document Destruction from Shred Nations Raytown?
Document security is critically important, and at Shred Nations Raytown we strive to eliminate the odds of your documents being misplaced during transportation. Since mobile shredding providers also provide certificates of destruction—customers can also rest assured the service they receive is fully compliant with all HIPAA, FACTA, and other shredding regulations.
General Cost of a Mobile Shredding Project in Raytown
On average, hiring a mobile shredding service for your home or office shredding project is around $100. Since drop off locations typically charge around $1 per pound regardless of project size, when you only need a box or two of files shredded, it may be cheaper to opt for drop off service.
For projects of 4 boxes or more, mobile shredding becomes an ideal option, as the more boxes of documents you have, the more cost-effective mobile shredding services are—on top of the fact that mobile services eliminate transporting documents from the equation.
Beside project size, be sure to consider your home or office location. For those on city outskirts as opposed to being in the focal point of a bustling metropolis, mobile shredding prices may be slightly higher due to your distance traveled.
Get Free, No-Obligation Quotes on Mobile Shredding Services in Raytown Today
Looking for a solution to your document destruction needs? Shred Nations Raytown provides secure mobile shredding services throughout Raytown and Jackson County, connecting customers with the reliable providers and services they need at a price they want.
For a free estimate on mobile shredding services today, simply give us a call at (816) 708-0623, or just fill out the form on this page.
Within minutes we will contact you, providing a list of free quotes from top mobile shredding contractors in Raytown and the greater Kansas City area.
Shred Nations Raytown Location
Shred Nations Raytown
6222 Raytown Traffic Way
Raytown MO  64133
(816) 708-0623
Email: raytown@shrednations.com
Our normal operating hours are Monday-Friday from 8:00 AM to 7:00 PM, and Saturday from 9:00 AM to 3:00 PM.
Shred Nations proudly serves these cities throughout the Raytown area:
Baldwin City | Blue Springs | Cameron | Gardner | Harrisonville | Holden | Kansas City | Kearny | Lake Ozark | Lawrence | Leawood | Lees Summit | Mission | Olathe | Pleasant Hill | Richmond | Tonganoxie | Warrensburg | Weston