Offsite and Pickup Shredding Service in Plano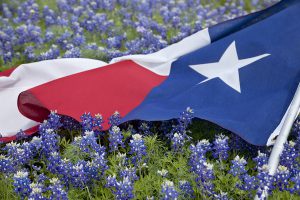 Offsite shredding services are ideal for those whose shredding project is greater than 300 pounds. During Offsite shredding we send a truck to pick up your documents from your location and shred them at a secure offsite facility.
Shred Nations Plano partners with local shredding businesses across Plano and surrounding areas to provide offsite shredding at affordable prices. We are able to provide you with an affordable price because shredding is done offsite and with an industrial shredder that can shred anywhere between 15-45 file boxes of paper per hour.
Offsite shredding is a convenient and fast solution to disposing of mountains of files and documents. Let us help you find the best service at the best price. To do so just give us a call at (972) 532-9073 or fill out the form to get started.
Steps in the Offsite Shredding Process in Plano and Surrounding Areas
Offsite shredding is ideal for large-scale jobs yet ensures that all documents will be securely shredded. Here is how the shredding process works:
Start by requesting a quote from us. Call us at (972) 532-9073 or fill out the form. We will put you in direct contact with local providers competing for your business. This allows you to get several reasonably priced quotes and then you will decide which one matches your needs.

After you have chosen a local partner to complete your shredding, they will provide you with locked bins to dispose of the shredding. Once these bis have been filled, the shredding company will be scheduled to retrieve the bins and take them to their offsite shredding facility.

At the offsite shredding facility, the bins will be dumped into an industrial-sized shredder and completely shredded into tiny bots. These tiny bits are then recycled.

Finally, after the shredding is complete you will receive a certificate of destruction verifying that your documents were destroyed in accordance with HIPAA and FACTA.
How Secure is Offsite Shredding in Plano, Texas?
At Shred Nations, we know that information protection is why you chose us for your shredding needs. We never come in direct contact with any of our documents and our contractors are certified with Texas laws. As an added precaution check to make sure your provider is also NAID AAA Certified to ensure that the company will go above and beyond all safety standards and requirements.
The Costs of Offsite Shredding in Plano
Offsite shredding is optimal for larger volume shredding projects. The more documents you have the more cost-effective the shredding project becomes. An average with the industry most offsite shredding services cost around $85. Although the price may fluctuate due to the distance from the offsite shredding facility and any special requests you may have.
Large-scale shredding jobs are most ideal for offsite shredding. A drop off site only allows for less than a few pounds of paper and mobile shredding is ideal for mid-sized jobs with 100-300 pounds. An added bonus of offsite shredding is that there is no time spent relocating the documents to the shredding facility.
Get Free, No Obligation Quotes on Safe Offsite Shredding Services in Plano Today!
If you or your business needs a large purge or handles a large volume of document trash monthly, weekly or bi-weekly, then Shred Nations Plano can help. Our local contractors keep personal information safe and secure.
Start keeping your information safe today! Call us at (972) 532-9073 or fill out the form for free quotes. Within minutes we will put you in touch with reliable, local shredders to help tackle any large sized shredding project.
Shred Nations Plano Location
Shred Nations Plano
3000 Custer Rd #270
Plano, TX 75075
(972) 532-9073
email: plano@shrednations.com
Our normal operating hours are Monday-Friday from 9:00 AM to 6:00 PM, and Saturday from 9:00 AM to 3:00 PM
Shred Nations proudly serves these cities throughout Plano, TX:
Addison | Arlington | Bedford | Burleson | Celina | Dallas | Duncanville | Flower Mound | Fort Worth | Frisco | Garland | Grand Prairie | Grapevine | Irvine | Lancaster | Mckinney | Mesquite | Princeton | Sanger | Weston | Wylie