Offsite and Pickup Paper Shredding in Pflugerville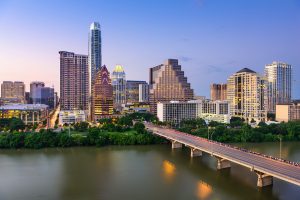 Shred Nations Pflugerville offers offsite shredding services through our network of local service contractors. This service is best for large-volume shredding projects of usually 15 or more boxes.
Shred Nations can get you free quotes from our contractors. Give us a call at (512) 394-4535.
Steps in the Offsite Shredding Process in Pflugerville
Shred Nations Pflugerville will work to find the best deals on your offsite shredding project. Here's how it works:
To get started, fill out the form on the right or give us a call at (512) 394-4535. We'll find quotes that match your needs from local offsite shredding companies in Pflugerville.

Once you select the shredding company that works for you, you will receive secure, lockable storage bins for your documents.

Once your bins are full, a secure truck will pick up your documents and transport them to an offsite location to be shredded. No contact is ever made between the driver and the documents.

When your documents arrive at our facility, we will shred them and recycle the remains. Once the job is complete, you receive a certificate of destruction with details on the time and location of the shredding process.
How Secure is Offsite Shredding in Pflugerville?
Shred Nations Pflugerville knows the importance of keeping your information safe and only partners with highly-trained and experienced shredding companies. We also have NAID AAA Certified contractors available, that are held to very high standards in shredding security.
What is the Cost of Offsite Shredding in Pflugerville?
Shred Nations Pflugerville works with a network of local providers to offer you competitive prices on your offsite shredding services. Offsite shredding is the best value when dealing with high-volume projects, such as 15 or more boxes. Offsite shredding will cost around $85 for a medium-sized project while mobile shredding will cost closer to $100.
Drop off shredding is the best option for under 3 boxes of documents. Plus there is the time and hassle of packing and transporting your documents to your drop off location. Offsite shredding will be a better  value in terms of price and convenience when it comes to larger sized projects.
Get Free Quotes on Offsite Shredding in Pflugerville Today!
Shred Nations Pflugerville is your solution to finding the best offsite shredding service options at competitive prices. Our local contractors are waiting to bid on your business so you are guaranteed a great deal. To get started, give us a call at (512) 394-4535 or use the form on the right. Within minutes, you will receive free quotes from local providers in your area.
Shred Nations Pflugerville Location
Shred Nations Pflugerville
11900 Metric Blvd #J
Austin, TX 78758
(512) 394-4535
email: pflugerville@shrednations.com
Our normal operating hours are Monday-Friday from 9:30 AM to 6:30 PM and Saturday from 10:00 AM to 2:00 PM
Shred Nations proudly serves these cities throughout Pflugerville:
Northwest Hills, Austin, Hyde Park, Windsor Park, Muellar, Anderson Mill, Burnet, Shoal Creek, Lamar, Crestview, Mcneil, Wells Branch, Windemere, Bluff Springs, Barton Hills, Bouldin, Lost Creek, Pilot Know, Rollingwood, Moores Crossing, Montopolis, Manchaca, and many more!