Hard Drive Destruction Services throughout Delaware County
The data stored on hard drives can be recovered if not destroyed properly. It is important to destroy the data so hackers and thieves do not attempt to take it. When the hard drive is shredded correctly, the data is can not be recovered and potentially stolen.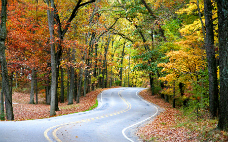 Electronic media and hard drives need to be physically destroyed to ensure any information that was on it is inaccessible to thieves. Deleting files is no longer sufficient, but our Media hard drive destruction partners use several high-tech physical destruction techniques to ensure your data is gone for good.
Electronic media is often overlooked as a form of identity theft, but as the world becomes more technologically driven, more and more of our private information is on electronic devices. Here are a few examples of items that need to be thoroughly destroyed:
CDs and DVDs
X-Rays
USBs
Credit and Debit Cards
Hard Drives (rotational, magnetic, and solid state)
Shred Nations Media will connect you to secure local data destruction companies in Delaware County and get you free quotes on their services.
Steps in the Hard Drive Destruction Process in Media, PA
Start your hard drive destruction process with free quotes on nearby destruction services. Fill out the form or call us at (610) 285-7505 and we will quickly connect you to our local network and get you free quotes on their services.
Our network of secure destruction providers gives you several options. You may mail in your materials for secure destruction, you can drop off your items at a secure drop off location, or have them picked up from your location.
When your items have been thoroughly destroyed, the pieces will be separated out into component parts and recycled.
Lastly, you will receive a certificate of destruction.
Is Hard Drive Destruction Secure?
All data destruction companies in the U.S. must comply with rules set forth by the National Security Agency and the Department of Defense regarding data destruction and security. Plus, once they have destroyed your items your destruction company will send you a certificate of destruction verifying the process was done correctly.
The information also needs to comply with laws and regulations that may be present such as HIPAA and FACTA. Trusted professionals use secure procedures to be compliant with regulations in the industry. Learn more about hard drive destruction here.
Get Free Quotes on Data Destruction Services in your Media Neighborhood
Shred Nations Media partners with reputable data destruction providers throughout Delaware County. If you need help from professionals, call us at (610) 285-7505 or fill out the form and we will get you free quotes on secure destruction services from our network partners.
When you go through your paper files to designate what needs to be shredded, don't forget about your electronic devices. They store information that hackers can use against you—unless you have your items properly destroyed.
Shred Nations Media Location
Shred Nations Media
443 W Chester Pike
Havertown, PA 19083
(610) 285-7505
media@shrednations.com
Our normal hours of operation are Monday-Friday 8:30 AM to 5:00 PM.
Shred Nations proudly serves Media and these nearby Pennsylvania cities:
Bala Cynwyd | Camden | Cherry Hill | Chester | Chesterbrook | Concordville | Havertown | Horsham | Jenkintown | Lansdale | Lionville | Longwood | Marshallton | Norristown | Philadelphia | Phoenixville | Ridley Park | Springfield | Upper Darby | Wayne | West Chester