Onsite Shredding Services in Itasca, IL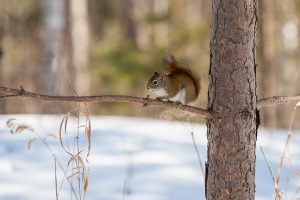 Mobile document shredding allows you to shred your documents at the convenience of your own home or office. To keep your documents safe before they are shredded, a shredding company will provide you with securely locked bins to store your documents.
When the bin is full you call your designated shredding provider and they will come directly to your location and shred the documents on site.
By witnessing the destruction of your documents on site you never have to worry about a data breach or anybody coming into contact with your documents without you knowing. This is the best option for industries or individuals who require the utmost level of security with their documents.
After the documents have been destroyed you receive a certificate of destruction of your documents detailing how the documents were destroyed, when, and by who. This covers you or your business from any liability in legal cases.
How Mobile Shredding Works at Shred Nations Itasca
Listed below are the steps are taken when using a mobile document shredding service:
To get your project started, call us today at (630) 315-9548 or fill out the form. Within minutes one of our knowledgeable associates will be in touch with you to gather all of your information and answer any questions you may have. Soon after we will find you quotes from local contractors in your area.
After you have gone over the quotes, choose which shredding provider best fits your budget and shredding needs. They will deliver secure shredding bins to your location to store your documents before they are shredded. This helps ensure we never have to come in contact with your confidential files, as they go directly from the locked bins to the shredding machine.
Schedule a time for the company of your choice to come to your location and shred your documents while you watch.
After your documents have been securely destroyed you will be provided with a certificate of destruction, outlining when and where your documents were properly destroyed.
How Secure is Mobile Shredding in Itasca?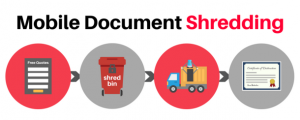 Here at Shred Nations Itasca, we understand how important it is to make sure your documents are kept private. This is why using a mobile shredding service is such a great option for your security needs.
By witnessing your documents getting shredded right in front of your eyes, you never have to question whether your important documents ever fell into the wrong hands. This also helps you eliminate the chance of them getting misplaced (or stolen) during transport.
On top of this, Shred Nations Itasca shredding companies adhere to NAID AAA Standards. NAID has strict requirements to ensure the shredding company is compliant with their high standards and is trustworthy and safe. This helps make the process more secure. When choosing your shredding provider, you should always make sure to ask if they are NAID AAA Certified.
How Much Does Mobile Document Destruction Cost in Itasca?
Mobile shredding can be your best option if you want to save the time and money you would have to waste loading up a car and transporting your documents to a drop off location. Shred Nations Itasca charges around $100 for a mobile shredding truck to come to your home or office anywhere in DuPage County.
If you wanted to drive to one of our locations and drop them off, drop-off locations usually charge about $1 per pound. This can quickly add up depending on how many boxes of documents you have to shred. If you have four boxes or more, a mobile shredding service saves you the hassle of transporting your documents offsite for just a little bit more. It is also important to keep in mind there may be some additional charges depending on where you're located and if you have any special requests.
Get Free, No-Obligation Quotes on Mobile Shredding Services in Itasca
Get free quotes on mobile shredding services in Itasca today!  Call us at (630) 315-9548, or fill out the form.  We offer offsite shredding services throughout Itasca and DuPage County. We can come shred your documents whenever you need it, including:
One time Purges
Weekly, Bi-Weekly, and Monthly service for regularly scheduled shredding
Drop Off Service for a few boxes that you need to shred
When businesses compete for your project, you win. Once you request a quote we will be in contact with you within minutes with several pricing options from shredding companies across Itasca.
Shred Nations Itasca Location
Shred Nations Itasca


335 E Geneva Rd
Carol Stream, IL  60188


(630) 315-9548
email: itasca@shrednations.com
Our normal operating hours are Monday-Friday from 9:00 AM to 6:00 PM, and Saturday from 10:00 AM to 2:00 PM
Shred Nations proudly serves these cities throughout the Itasca area:
Addison | Arlington Heights | Aurora | Batavia | Bolingbrook | Carol Stream | Chicago | DeKalb | Des Plaines | Hanover Park | Joliet | La Grange | Michigan City | Morton Grove | Mount Prospect | Naperville | Northbrook | Oak Brook | Schaumburg | Waukegan | Willowbrook