Offsite and Pickup Shredding Service in Grapevine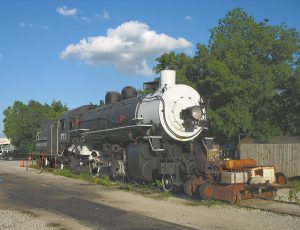 Offsite paper shredding, offered through Shred Nations Grapevine's network of local providers, is your best value in shredding your documents in bulk.
Whether you need a single purge of documents or an ongoing, regularly scheduled service, our contractors are here to make your offsite shredding process convenient and secure. The offsite shredding service is typically best for 15 or more boxes of documents. You can get free quotes by calling Shred Nations Grapevine at (817) 803-3686.
Steps in the Offsite Shredding Process in Grapevine
Once you request an offsite shredding service through Shred Nations Grapevine, here is what's next:
To get started, fill out the form or give us a call at (817) 803-3686. We'll find quotes that match your needs from local offsite shredding companies in Grapevine.
Once you select the shredding company that works for you, you will receive secure, lockable storage bins for your documents.
Once your bins are full, a secure truck will pick up your documents and transport them to an offsite location to be shredded. No contact is ever made between the driver and the documents.
When your documents arrive at our facility, we will shred them and recycle the remains. Once the job is complete, you receive a certificate of destruction with details on the time and location of the shredding process.
How Secure is Offsite Shredding in Grapevine?
Shred Nations Grapevine wants to make sure that your offsite shredding service is done securely and adequately, which is why we have NAID AAA Certified contractors available as well as trustworthy and reputable service providers.
What is the Cost of Offsite Shredding in Grapevine?
Shred Nations Grapevine delivers reliable offsite shredding at competitive prices for your home or business. In order to get the best value out of offsite shredding, you will want to reserve this service for high-volume shredding projects or ongoing services. Offsite shredding will cost around $85 for a medium-sized project, while mobile shredding will cost close to $120 for the same service.
Offsite shredding will also beat out drop off shredding, in terms of value and convenience, for large quantity shredding projects. Drop off shredding costs about a dollar per pound of papers in most locations.
Get Free Quotes from Offsite Shredding Services in Grapevine
Shred Nations Grapevine works with a network of local service providers who can handle your offsite shredding securely and conveniently. With our contractors waiting to bid for your business, you are guaranteed a great service at a competitive price. To get started, give us a call at (817) 803-3686 or use the form. You will be contacted in just minutes with free quotes from local providers.
Shred Nations Grapevine Location
Shred Nations Grapevine
2150 W Northwest Hwy #114 Grapevine, TX 76051
(817) 803-3686
email: grapevine@shrednations.com
M-F 9:00-6:00
Sat 10:00-2:00
Sun closed
Shred Nations proudly serves these cities throughout the Grapevine area:
Addison | Allen | Arlington | Carrollton | Dallas | Denton | Flower Mound | Fort Worth | Frisco | Garland | Grand Prairie | Highland Park | Irving | Keller | Lewisville | McKinney | Plano | Richardson | Saginaw