Offsite and Pickup Shredding Services in Glendale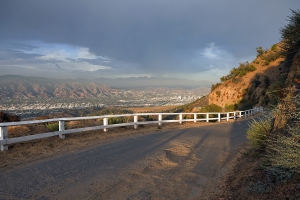 Offsite services are designed for larger shredding jobs. If you have over 12 boxes of paper that needs to be shredded, and truck can visit your location, pick up your boxes, transport them to a secure Glendale facility, and shred them in a large industrial shredder.
This process is completely secure and very affordable for large shredding projects. Shred Nations partners with local shredding companies who specialize in offsite shredding services. We can schedule offsite shredding services for any frequency—if you need service daily, weekly, monthly, or just once, we can make it happen.
Call us at (818) 396-8293 or fill out the form to learn more about the services available near you.
Steps in the Offsite Shredding Process throughout LA County
Offsite shredding can easily manage your shredding project. Our professionals work quickly and safely, and this is how it works:
1.       Begin by requesting quotes for your shredding project—call us at (818) 396-8293 or fill out the form. We will get you several FREE priced offers before you commit to a service.
2.       Select the service option that best fits your project and budget. Once you have chosen a provider, they will send you locking shredding bins to collect your materials in.
3.       When the bins are full, contact your provider—they will come pickup your bins and transport them to a secure shredding facility in Glendale. Your documents will be dumped directly from the bins into the shredder, and they will be mingled with the shredded bits of thousands of other documents.
4.       The shredded bits of paper will be baled and sent to a local recycler, and you will receive a certificate of destruction, verifying that the process was done in compliance with all federal and California laws.
Is Offsite Shredding in Glendale Secure?
It may feel like shredding services pose a risk due to your important papers being handled by a third party. But our partners never come into direct contact with your documents—they stay locked in secure containers until the moment they hit the shredder.
We encourage you to ask your provider if they are NAID AAA Certified. This certification requires companies to act responsibly and in accordance with all California state and federal data destruction laws
How Much Does Offsite Shredding Cost in Southern California?
Offsite shredding is extremely economical, and it becomes cheaper the more documents you shred. The industry average for this service is about $85, but can vary based on where you live. Mobile shredding services add an extra layer of security (you get to watch the entire process), but cost around $100.
If you have less than 3 boxes worth of paperwork, drop off services are designed to fulfill the needs of smaller projects. Centers are located all over Southern California—you simply find the nearest one, package up your papers, and drop them off to be shredded. This type of service costs around $1 per pound, so if you have a significant amount of papers we would recommend offsite shredding instead.
Always remember to factor in any extra costs, such as special service requests, and determine how far you are from the shredding facility as it will impact the overall cost of your project.
Get Free, No Obligation Quotes on Offsite Shredding in Glendale
If you are interested in partnering with an offsite shredding service provider, give Shred Nations Glendale a call at (818) 396-8293 or fill out the form on this page. We will get you several quoted options for FREE, so you know you are getting the best service at the right price.
We understand the pressure businesses are under to keep employee and customer information safe. We can help by connecting you to secure, affordable local contractors.
Shred Nations Glendale Location
Shred Nations Glendale
1125 E Broadway
Glendale, CA 91205
(818) 396-8293
Email: glendale-ca@shrednations.com
Our hours of operation are Monday-Friday 8:30 AM to 6:30 PM and Saturday 10:00 AM to 4:00 PM.
Shred Nations proudly serves these cities in Southern California near Glendale:
Alhambra | Beverly Hills | Burbank | Calabasas | Eagle Rock | El Monte | Encino | Granada Hills | Hawthorne | Hollywood | Huntington Park | Inglewood | Los Angeles | Marina Del Ray | Montebello | Pacific Palisades | Pasadena | Pice Rivera | Rosemead | San Marino | Santa Clarita | Santa Monica | South Gate | Thousand Oaks | West Covina