Hard Drive Destruction Services in El Cerrito
So, you've gotten all your physical files properly shredded and taken care of. Now it's time to face those electronic media files. Identity thieves prey on company's electronic media that hasn't been completely deleted. Hard drive shredding services ensure that your information is protected and unrecoverable. Simply throwing away hard drives or improper destruction is not effective. In fact, the information can still be recovered. By properly shredding the old, unwanted hard drives, this will eliminate the risks of recovered confidential information.
Sometimes it's easy for them to recover confidential information, other times they simply need a certain program to access the information, either way, you must keep your company's reputation in mind and destroy of any electronic data properly.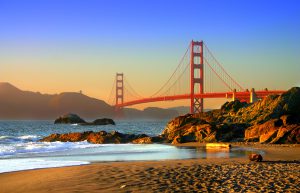 Company confidential files, employee Social Security Numbers, and personal information can all put a company at risk of identity theft if not taken care of properly.
No matter what kind of business you have, electronic data can be stored in several different ways including:
X-Rays
Thumb and Jump Drives
CDs and DVDs
Credit and Debit Cards
Hard Drives (including magnetic, rotational and solid state)
Don't let your company be at risk of identity theft. Start ensuring your companies privacy today, right now, by calling (510) 315-2711 or filling out the form to receive your FREE quote within minutes.
Hard Drive Destruction Process
Contact a Shred Nations representative by calling (510) 315-2711 or filling out the form on this page and get connected with El Cerrito contractors.
Choose the service provider that best fits the needs of your project.
Schedule a time for the contractor to pick up all your hardware, or coordinate a time you can drop it off, or even discuss the option of safely shipping the devices.
The electronic media will be destroyed at the local El Cerrito facility and recycled, ensuring the impossibility of any of the information being reconstructed.
You will receive a certification of destruction, complying with all state and city regulations.
Is Hard Drive Destruction Secure?
Companies that provide any data destruction services must comply with the National Security Agency and Department of Defense rules and regulations for electronic media destruction.
Shred Nations only partners that comply with contractors that comply with the protocol. Your contractor will physically hand you a certificate of destruction, detailing everything that went into the shredding service.
How Much Does Hard Drive Destruction Cost?
Depending on the volume of materials wanting to be shredded, what kinds of hardware needing to be destroyed, your company's location and the scheduled services will all be factored into the total cost of your project.
Shred Nations El Cerrito Offers Free Quotes on Hard Drive Destruction Services Near You!
Shred Nations offers secure data destruction throughout the El Cerrito area.
Our contractors are competing for your business, so you will receive the best price and service when you call (510) 315-2711 or fill out the form. Get your project started today and receive your quote within minutes after talking to one of our representatives.
Shred Nations El Cerrito Location
Shred Nations El Cerrito
3060 El Cerrito Plaza
El Cerrito, CA 94530
(510) 315-2711
Email: el-cerrito@shrednations.com
Our normal operating hours are Monday-Friday from 8:30 AM to 6:30 PM, Saturday from 9:00 AM to 5:00 PM, and Sunday from 12:00 PM to 5:00 PM.
Shred Nations proudly serves El Cerrito and the surrounding area:
Alameda | Berkeley | Concord | Fremont | Fresno | Hayward | Mill Valley | Milpitas | Modesto | Oakland | Palo Alto | Pleasanton | Redwood City | San Carlos | San Francisco | South San Francisco | San Jose | San Mateo | San Rafael | San Ramon | Santa Clara | Santa Rosa | Stockton | Sunnyvale