Corona Hard Drive Destruction
Hard drives are high-capacity storage devices inside electronic devices. When we think of hard drives, we often associate them with computers; but they exist in many devices. They can be found in copiers, tablets, smartphones, and more. When you save a document to your computer, it finds a permanent home on your hard drive.
Hackers target electronic devices to access private information. Deleting data is difficult and the only definite way to destroy it is to destroy the hard drive itself. Hard drive destruction is one of the safest methods to destroy electronic data without any possibility of retrieval. Your data is irretrievable because your device no longer exists.
Upon completion, a certificate of destruction is created. It will include the details of the shredding process and prove compliance with secure shredding techniques. Protect your data and business with hard drive destruction services in Corona today.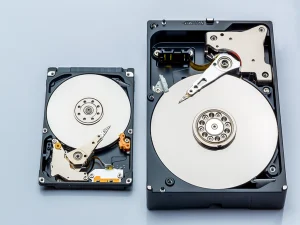 Electronics to consider:
Cell phones, tablets, and laptops
CDs and DVDs
Thumb Drives
X-Rays
Hard Drives
Compliance and Security with Hard Drive Destruction
In Corona, CA, Shred Nations offers secure product disposal services to ensure the complete destruction of data contained on devices. We prioritize the highest level of security and compliance throughout the entire destruction process, upholding laws and regulations such as HIPAA, FACTA, and GLBA. With our reliable services, you can trust that the entire device will be thoroughly destroyed, leaving no room for data recovery.