Cedar Rapids Hard Drive Destruction Services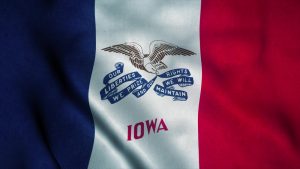 Cedar Rapids, IA, situated amidst the scenic landscapes of Iowa, captures the essence of a thriving cultural hub enriched with historic heritage. From its iconic museums to its welcoming neighborhoods, the city offers a diverse tapestry that celebrates creativity, community, and Midwestern charm.
The safeguarding of personal information stored on hard drives is paramount due to the potential accessibility by malicious individuals, necessitating the physical destruction of media devices before disposal. The data contained within hard drives remains susceptible to recovery if not adequately eliminated. Ensuring the eradication of data serves as a preventive measure against unauthorized access by hackers and thieves.
Through precise hard drive shredding, data becomes irretrievable and hence safeguarded from potential theft. Our trusted partners are adept in employing advanced techniques to thoroughly dismantle your devices, ensuring their proper destruction.
Engaging a proficient company equipped with the expertise and tools for secure electronic media destruction is essential in upholding the confidentiality of your information. At Shred Nations Cedar Rapids, an extensive range of devices is accepted, encompassing diverse forms of electronic media. Examples include:
– USB drives and hard drives
– Laptops, computers, tablets, and cell phones
– CD's and DVD's
– Jump and thumb drives
– Credit or debit cards
– X-Rays
Security and Compliance in Cedar Rapids
Ensuring regulatory adherence for your Cedar Rapids enterprise remains paramount. Our affiliated experts manage your materials seamlessly across every stage, upholding statutes like HIPAA, FACTA, and GLBA consistently. Following the culmination of the disposal, you are provided with a certificate of destruction as confirmation.