Hard Drive Destruction Service in the Bowling Green, KY Area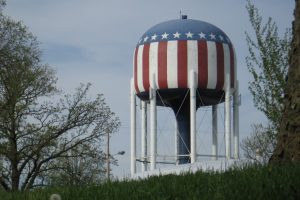 Businesses face fines if they do not dispose of data properly. More than that, businesses can end up losing thousands of dollars, their reputation, and the trust of their customers in the event of a security breach. 
Hard drive destruction can help you avoid a data breach. Professional services with Shred Nations Bowling Green physically destroys your devices and makes your data unrecoverable. We use complex methods and specialized machinery to make sure your data is protected. 
Here's how Hard Drive Destruction works in Bowling Green:
Hard drive destruction is quick and easy:
Fill out the form or give us a call at (270) 228-0235

 and we will connect you with hard drive destruction providers in your area. 

Select from pick up, drop off, or direct shipment options from your selected company. 

When your devices have arrived at the shredding facility, they will be broken down into component parts, shredded, and recycled. 

Your hard drive destruction company will supply you with a

certificate of destruction

when the project is complete. 
How Secure are Bowling Green Hard Drive Destruction Companies?
Our hard drive destruction companies are knowledgeable about data destruction regulations and follow all guidelines put forth by the National Security Agency and the Department of Defense. They follow all privacy laws that apply to electronic data and stored media. 
Shred Nations Bowling Green ensures that your data is completely destroyed and unrecoverable. Even the most gifted hacker with the latest forensic techniques cannot recover data from devices that no longer exist. 
Approximate Cost of Hard Drive Destruction in Bowling Green
Attempting do-it-yourself hard drive destruction can be dangerous, messy, and still leave your data intact. Our destruction methods use top of the line equipment handled by experts in the field.
Typically, shredding costs anywhere from $7-$20 per drive. The price can vary depending on the area, the type of drive, and other factors. Many times, if you have several devices, you can save on the cost per drive. 
For a detailed price estimation, fill out the form or call us at (270) 228-0235. 
Get Free, No-Obligation Quotes on Hard Drive and Media Destruction in Bowling Green
Shred Nations has a reputation of helping businesses succeed by offering reliable and affordable shredding and hard drive destruction services. Check out what our customers have to say about our services. Give us a call at (270) 228-0235 or fill out the form to become another satisfied customer. 

Shred Nations Bowling Green Location
Shred Nations Bowling Green
760 Campbell Ln
Bowling Green, KY 42104
(270) 228-0235
email: bowling-green@shrednations.com
Our operating hours are Monday-Friday from 8:00 am to 6:30 pm and Saturday from 9:00 am to 2:30pm.
Shred Nations proudly serves these cities throughout the Bowling Green area:
Auburn | Franklin | Rockfield | Russellville | Woodburn