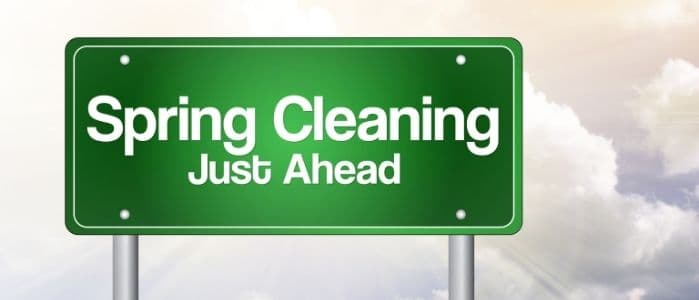 Now that spring is officially here, it's time to start thinking about spring cleaning. After yet another long winter cooped up and social distancing, it's time to emerge from our homes and get rid of all that clutter we've accumulated. However, getting rid of some items isn't as simple as throwing it in the trash.
Did you know that dumpster diving is pretty much legal in all 50 states? According to a Supreme Court ruling in 1988, once your trash hits the curb, it's considered public property. This means that you'll want to be extra careful when disposing of anything that may contain personal identifiable information (PII). This includes sensitive documents, as well as electronic devices.
Reasons Spring Cleaning is Important
Experts agree that spring cleaning is actually good for your health. In addition to reducing stress, boosting your immune system, and reducing dust and pathogens, a clean home is also good for your mental health. Staying organized puts things in perspective, and helps to prevent important tasks from falling through the cracks. 
In fact, most experts agree that secure, professional shredding should also be included in your spring cleaning plans. We've already written about the importance of retaining and securely disposing of tax documents, but there are several other reasons that are just as important. That's why Shred Nations offers solutions to fit everyone's needs and budget.
Tax Documents Can Leave You Exposed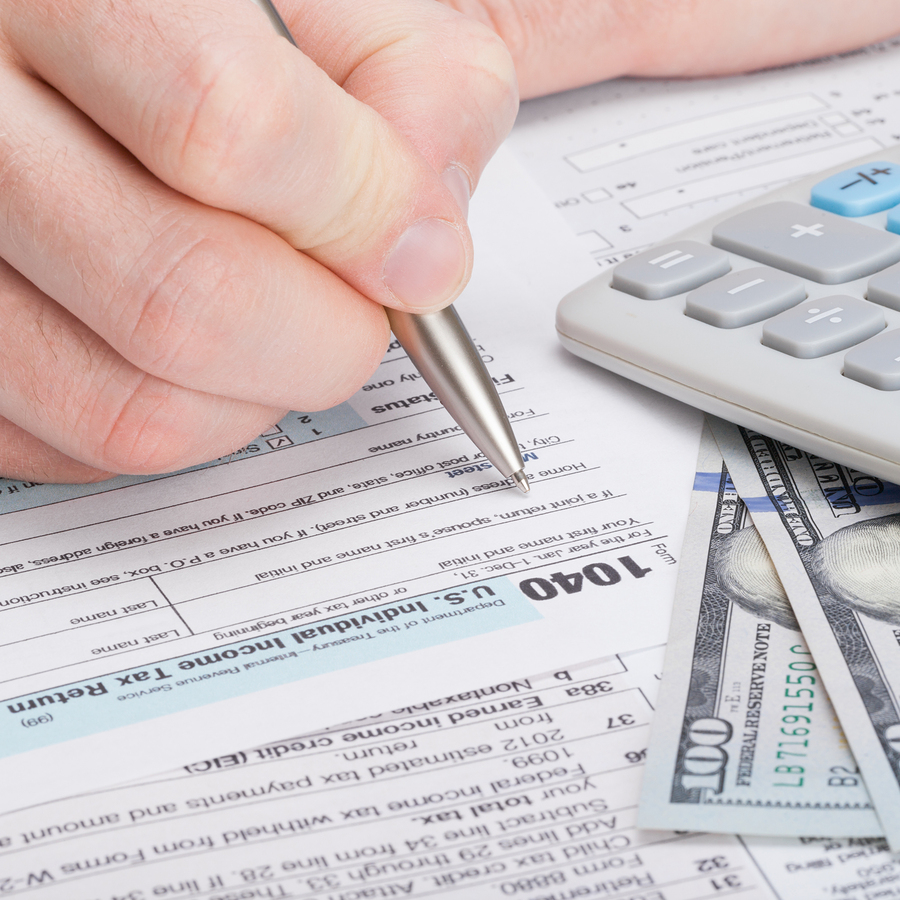 Every year, Tax Day falls sometime in mid-April. While as many as 1 in 7 wait until the last minute to file, many or most of us are done by the end of March. Once we've completed filing, those documents usually end up in a box somewhere. According to the IRS, most of us only need to retain tax documents for three years. This can vary depending on your particular circumstances, but three years is the general rule of thumb.
This means that you should be disposing of most tax records that have exceeded their retention period. Tax documents contain a detailed picture of your life and your finances. Putting those documents in the trash can open you up to identity theft from even the least experienced criminals. It's best to have that information professionally destroyed. For these types of customers, drop-off locations or ship 'n' shred options can be incredibly helpful. 
Remote Work and Spring Cleaning Challenges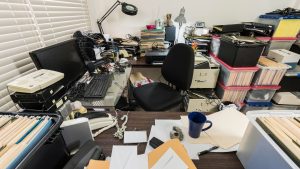 Over the past two years many of us have been working remotely. This may have turned your den, or home office into a de-facto filing cabinet. This has been a huge challenge for many businesses. Remaining compliant, while also getting workers the information they need is a unique challenge many businesses have never faced prior to 2020. 
We talk to customers on a daily basis who have anywhere from three to ten boxes of documents that need professional disposal. Just three boxes of documents can weigh upwards of 100 pounds. Putting even one of those boxes on the curb could expose you or your business to a catastrophic data breach. As many as 60% of small businesses never recover from a data breach. Document mismanagement shouldn't be the reason for a company to go out of business. 
For these types of customers, there are several options for disposal. Of course you could drop off your documents for shredding, but that will take time, back-breaking effort, and usually costs per pound of documents. For this reason, we recommend mobile shredding. For a flat fee of roughly $130, we'll come to you and handle your shredding where you are. This is an excellent solution that saves time and money. 
Spring is the Beginning of Moving Season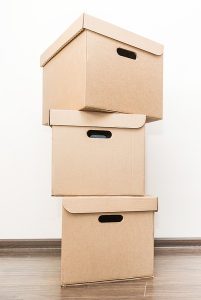 For obvious reasons, spring and summer are the most popular times for people to move. The weather is typically nicer, and it's when many homes and apartments become available. This also means that many people are packing and sorting through their belongings. I'm sure all of us have had that experience of opening a drawer or a folder packed full of long-forgotten paperwork. This paperwork needs to be handled properly.
Even the most innocuous papers like old schoolwork, junk mail, or written correspondence can contain PII. This doesn't even include the important stuff like medical records, or old tax documents. It's for this reason that shredding is often an afterthought when it comes to moving preparation. 
For these situations we recommend ship 'n' shred or mobile shredding. The beauty of ship 'n' shred is that it allows you to work at your own pace. You can start with one box and fill it as you go. Once the box is full, ship it to one of our secure facilities for a flat fee. If you're under a little more of a time crunch, purge shredding may be a better choice. Fill up to ten boxes at a time, and have one of our mobile shred trucks come to you. We'll destroy everything on your curbside, while you watch.
Don't forget about those old cell phones and computers either. These are just as compromising, if not more so than paper documents. We can handle those too with our secure electronic media destruction. Since upwards of 90% of American households have some type of cell phone or computer in them, you're sure to find one or two old ones without digging too deeply. Letting these things end up in the trash isn't just hazardous to your identity, it's bad for the environment too. 
Shred Nations Can Streamline Your Spring Cleaning Efforts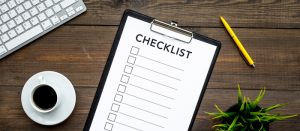 Shred Nations has been in business for decades, and has helped over 1 million customers find shredding solutions to meet their needs. We have something for everyone. The methods listed above are just a few examples of how we can help your spring cleaning efforts. Just give us a call at (800) 747-3365, or simply fill out the form on this page to speak with one of our experts about which service is right for you. We're standing by to help make your spring as safe and carefree as possible.