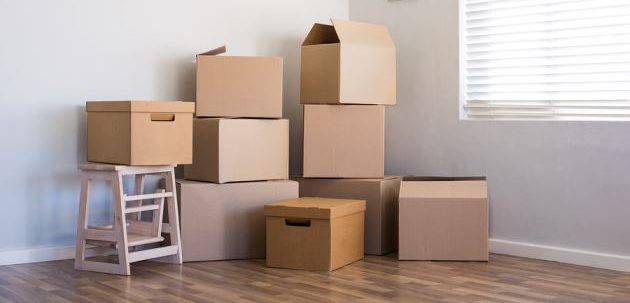 Moving is a hassle. Packing up everything you own and hauling it out to your car and back into your new place takes time and effort. Plus you have to find a new place for everything and get reorganized once you're moved in.
One way to make the process easier is to have a professional shredder shred all your old files for you. You simply decide what needs to be shredded, and the shredder does the rest.
Video Transcript
Why Shred When Moving?
Packing and moving into a new house can be tedious and time-consuming.
With plenty to account for and move from point A to point B, paper shredding is one of the most powerful tools for decluttering during the move.
Besides minimizing what needs moving, shredding what you don't need also provides protection from identity theft as well.
Box Up What You Don't Need
While preparing for the move gather paper for shredding as you go.
Because heavy-duty shredders can chew through staples and other buildings, you can simply box up what you don't need without worrying about any extra work.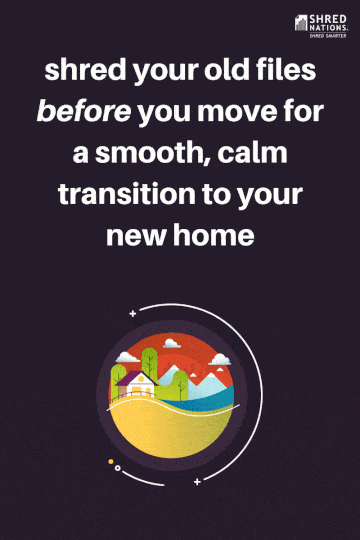 Matching Box Count to the Best Shredding Options
Drop off and mobile shredding are some of the most common ways to shred, and finding the cheapest and easiest option is based on your number of boxes and pounds of paper (1 box = 30 lbs).
Drop off shredding is ideal for 1-3 boxes (1-100 lbs) of paper.
Boxes can be brought in to UPS and other packaging stores and dropped off for secure destruction by a partner shredder, making it a 15 minute process to shred thousands of papers.
Mobile shredding is best for larger projects of 3+ boxes (100+ lbs).
To let you keep preparing for the move a truck with a built-in shredder comes to shred at your curbside. Just like a garbage truck, you papers are lifted up and in to be shredded to pieces.
Drop Off & Mobiles' Cost
At around 100 lbs of paper (3 boxes) is where your cheapest shredding option can change:
| | |
| --- | --- |
| Drop Off Cost (scales by weight) | Mobile Cost (stays the same) |
| $1 per pound | $100 flat price |
| $100 for 3 boxes | $100 for 3 boxes |
| $300 for 10 boxes | $100 for 10 boxes |
Scan What You Keep
If you shred items you no longer need when you move, you can also scan the items you want to keep to help simply things further.
By scanning papers to PDFs, important records can be kept and transported electronically while old paper copies can be shredded to minimize what needs moving.
Moving Out?
Moving is a time-consuming project to manage. Make the process easier by letting professionals shred and recycle your old records.
Join Apple, Amazon, and countless others who let Shred Nations simply the shredding process so they can get the right shredding service at the right price.
Call us at (800) 747-3365 or fill out the form on the right for free quotes on shredding services in your area.