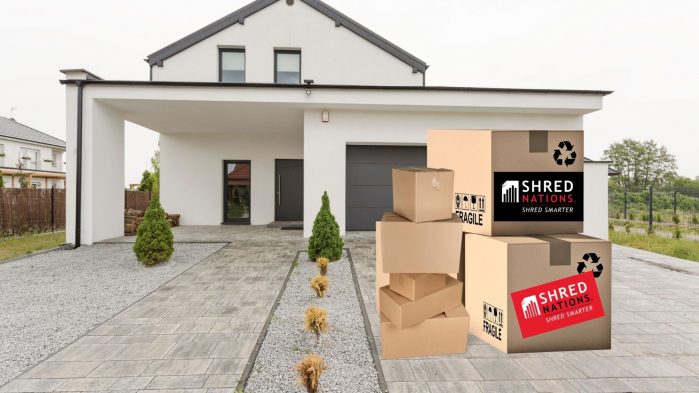 It's no secret that moving is one of the most stressful things a person can do. For most of us, it's something we'll all experience in our lives, probably more than once. What many people don't realize, is moving can expose you to identity theft in a number of ways.
It's estimated that 60% of moves occur between May and August. Many experts agree that two of the most critical tools to help you prepare for a move are a shredder and a scanner. We spoke to Rachel Smith, founder of the digital organization company Lifefyle, about her recent move. Check out the video below to see what she experienced and what advice she has for anyone who may be planning a move.
Discovery of Old Items Could Mean Exposure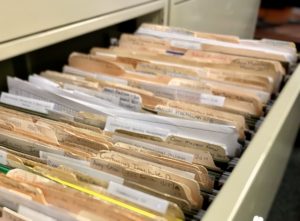 No matter how prepared you are, there are always things one can't prepare for. Rachel is the owner of a digital life management company, and even she found things that she wasn't prepared for. "We thought we had everything digitized in Lifefyle, and then we discovered that we still had boxes in the attic." These boxes contained everything from photos to old mementos that were forgotten about since the previous move. Most of these items were later digitized, and the physical copies destroyed.
In addition to the boxes in the attic, Rachel also discovered a two-drawer filing cabinet filled with sensitive information. Those drawers contained everything from birth certificates, wedding certificates, and other documents containing wet signatures. While many of these documents can be located online, some are not easy to replace.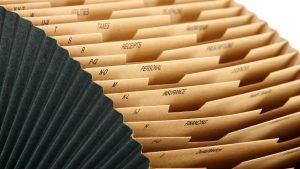 It's estimated that a single drawer in a single filing cabinet can contain as many as 2,000 sheets of paper. Rachel and her family spent days sorting through what they needed, while boxing the rest to be shredded. The items they ended up keeping were small enough to fit in a pop-up style file folder.
Ways To Protect Yourself
Boxing newly discovered items is a good way to prepare for a move. In Rachel's case that was everything from business paperwork to an old hard drive. "We found an old hard drive that we haven't looked at since before we were married". Rachel went on to explain that this old hard drive contained data that was inaccessible to them due to its age. "We realized we didn't have the proper cables to access the drive. Once we located the right cables, we still couldn't access the files on it."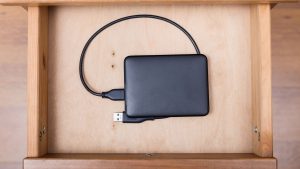 Hard drives can be a treasure trove of data for identity thieves. Even though Rachel and her husband couldn't access the files, software exits that could allow bad actors to retrieve the information with a few extra steps. In the end, they decided that it had been so long, the files within were unlikely to be useful to them. Ultimately, they decided to reformat the drive and have it sent off for secure shredding.
Advice Going Forward
"Don't just scan everything. You don't want physical junk to turn into junk on the cloud." In addition to the digital files, Rachel and her family had several boxes worth of old paperwork. Anything that wasn't needed was set aside for shredding. She even mentions that most of the paperwork they kept was more than seven years old, so it wasn't even useful for tax purposes. "We quickly realized that a lot of this was just delayed shredding" she laughs.
Rachel also mentioned that they ended up hiring a shredding company to dispose of the documents they no longer needed. "We could've used our personal shredder, but that can only handle three or four pages at a time. We decided to hire a company to pick up the paperwork instead of burning out the motor in our home shredder." What many people don't realize, is in many cases hiring an outside company is not only more secure, it's also more cost effective.
Finally, Rachel says not to wait until the last minute. Just boxing everything can turn into future clutter that will just need to be dealt with further down the road. She mentions that during the move they even found an old box that hadn't been opened since their previous move. "Chances are, if we haven't opened the box in 11 years, we probably don't need it."
Planning a Move?
Shred Nations offers a variety of services to help you transition to your new home. From scanning to shredding, hard drive destruction to e-recycling. Contact us today to see how we can help. Give us a call at (800) 747-3365, fill out the form on this page, or contact us directly using our live chat for free quotes on service providers near you. You'll receive a free, no-obligation quote in minutes from top professionals in your area.