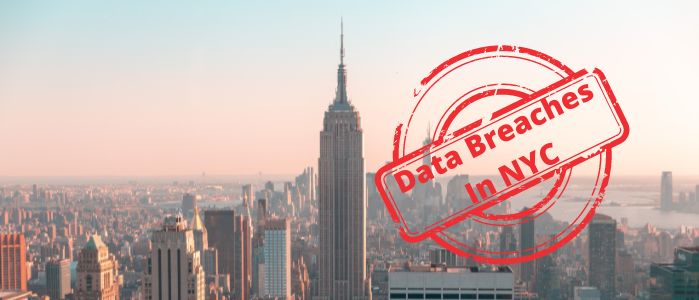 It's no secret that New York data breaches are on the rise. Major metropolitan areas are increasingly becoming targets for cybercriminals. The sheer volume of data circulating through various organizations makes large cities appealing to criminal at large. It's true that data breaches affect people from all walks of life, and people in rural communities aren't immune to these attacks. However, big cities can pose unique threats.
Just consider the fact that in a single day in New York, there are roughly 2 million people that use public transportation. That translates to almost 640 million riders annually. A single hack of the New York MTA system could expose millions upon millions of pieces of customer data. Sound far-fetched? It actually happened in early 2021.
Hacks in New York are Increasing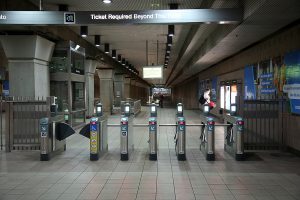 It's not hard to imagine the implications of such a large entity getting hacked. Luckily, only a few of the MTA terminals were hacked, exposing only about 3,700 users. A far cry from the nearly 2 million daily riders. However, that same day The Steamship Authority servicing several areas outside the city proper, was also breached. Whether or not these attacks were coordinated remains to be seen.
It doesn't take much for cybercriminals to gain access. All they need is one person to take the bait one time. These attacks often come in the form of phishing scams, or social engineering attacks. A simple email spoofing a work colleague can allow skilled perpetrators to infiltrate even the most secure systems. Even the New York law department and education department weren't immune to these types of attacks.
From January 2020 to May 2021 there were 74 reported ransomware attacks that affected financial institutions solely in New York. Sometimes the ransom demands were in excess of $40 million dollars. In many instances companies opt to simply pay the ransom, which can sometimes be an easier alternative to fighting back and risking larger breaches of stolen information. In some cases, like the Colonial Pipeline hack of 2021, they were locked out of their systems altogether. 
Being Proactive is Cheaper than Being Reactive
Clear and concise security measures are the first line of defense when it comes to cyberattacks. Making sure every single employee is up to speed on the latest security protocols is a good place to start. It only takes one lapse in security one time to potentially bring your business to a halt. Every employee, down to the newest member of the team needs to understand what is expected of them. 
Routine check-ins and education are key to making sure everyone is adhering to all the rules you've laid out. Use good password hygiene, create passwords at least 15 characters in length, and integrate both numbers and symbols. Also, changing those passwords on a regular basis. Your company's CTO or chief technical officer can advise employees on what the best practices should be.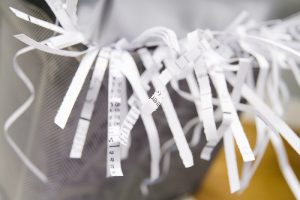 Securely shredding any and all documents containing critical information is one of the cheapest and easiest ways to prevent a data breach. Installing locked shred bins around the office is a surefire way to avoid an accidental leak of information. Make sure your employees understand your shred policy, and encourage the practice of "when in doubt…shred it". 
This applies to proprietary paperwork, all the way down to sticky notes. Most people don't think of sticky notes when it comes to shredding, but this is often a quick way to jot down an address, phone number, and even an occasional password. In fact, there's a whole host of items that you may not be aware you should be shredding. 
Shred Nations Can Help You Avoid Data Breaches
Our NYC providers are at the forefront of information security. We can install locked bins in any New York office, and comply with any industry security requirements including HIPAA and FACTA. Not even our employees will come into contact with your documents. All paperwork will remain in the locked bins, until they hit the shredder.
Spending a few dollars on secure shredding sure beats a data breach or ransom attack. Just give us a call at (800) 747-3365, or simply fill out the form on this page to get a free quote today! We're here to answer any questions you may have, and we're dedicated to finding the right service for your needs.