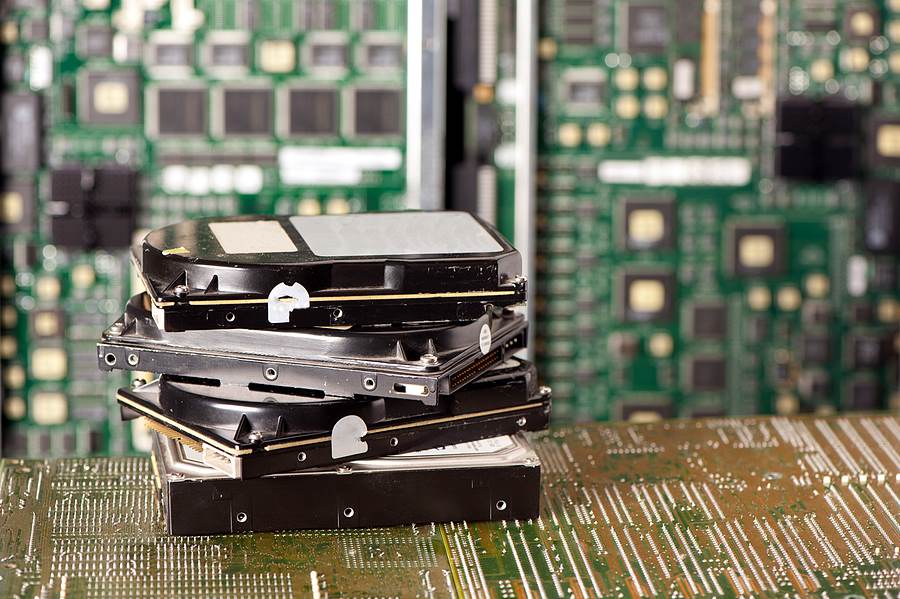 Your computer's hard drive houses more data than an entire room full of filing cabinets. Contrary to what most people believe, deleting these files doesn't mean they're gone forever.
From simple reformatting software to more advanced, manual techniques, your private data contained in your hard drives isn't gone unless it is physically destroyed. Hard drive destruction services can help destroy the data stored as well as get ride of your unwanted device.
On average, hard drive destruction costs anywhere from $7–$20 per hard drive. When quantity goes up, price per drive will go down. These prices can also be subject to a minimum fee or trip charge.

Proper Steps to Hard Drive Destruction
---
Electronic information is already covered by the HIPAA and FACTA privacy laws. Individuals should take no less care when retiring obsolete hard drives. Many people buy used computers for the sole purpose of taking information off the hard drives.
When you retire your computers, you need to make sure the all the data is properly destroyed. Formatting the hard drive is ineffective against experienced cyber criminals. There are even companies who focus solely on recovering lost data from hard drives.
Be sure to request a certificate of destruction that details the time and location of your hard drive shredding service for your records.
Environmentally-Friendly Hard Drive Recycling
---
In order to dispose of all your electronics properly for compliance with EPA and state hazardous waste requirements, our hard drive recycling service providers make sure to recycle the raw materials following a destruction service.

Get Free Quotes on Hard Drive Shredding Services
---
Shred Nations offers hard drive shredding services that ensures that thoroughly destroy your electronic media devices, rendering them useless for data recovery. Our trained staff of specialists that can help you decide what the best course of action is for your secure hard drive destruction project.
To get free, no-obligation quotes in just a few minutes, fill out the form to the right, or give us a call at (800) 747-3365.