When a lot of people hear of identity theft, they immediately think it will not happen to them. They think they do not have anything for a hacker to steal even if it does.
However, everyone should be concerned with the possibility of identity theft when it comes to their personal information.
If a hacker gets ahold of your personal or financial information, they would be able to apply for credit cards and other loans that could leave you in financial turmoil.
Another method hackers use to steal your personal information is through hacking your online accounts like Amazon and other shopping sites. Account takeover fraud increased by 8% from 2016 to 2017, which accounted for $16.8 billion in losses.
Thieves Don't Need Your Credit Card Number Anymore
Identity thieves do not need your credit card number to steal your credentials or identity. Sometimes all they need is one piece of information about you and can then easily gain access to the rest.
Most people know and understand the importance of locking up documents like social security cards, passports, and credit cards. However, we often overlook the personal information that we store on our electronics.
When it's time to upgrade your current mobile phone, do you have a plan of destruction for the device? Often times old cell phones are forgotten about and eventually lost track of. This places you in danger of identity theft.
Importance of Data Stored on Cell Phones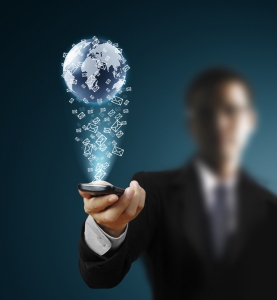 There is no denying that our smartphones may know more about us than we do. They keep track of passwords, locations, health, and store our financial information through banking apps.
A mobile phone is a gold mine to an identity thief. That is why it is critical to set up precautions such as passcodes and passwords to keep hackers out of the data.
In some cases though, difficult passwords and strong encryption have sparked much debate.
A prime example, the FBI-Apple encryption dispute has raised many concerns whether and to what extent courts in the United States can compel manufacturers to assist in unlocking cell phones whose contents are cryptographically protected.
The FBI would like Apple "to use its existing capabilities to extract data like contacts, photos, and calls from locked iPhones running on operating systems iOS 7 and older.".  This will assist in criminal investigations and prosecutions.
Apple currently has no ability to break phones with more extensive security protections. In order for Apple to break the encryption, they would have to write new software that would let the government bypass these devices' security and unlock the phones.
Apple refuses to write this code because then it means it would be available to malicious hackers. Having this software accessible to the public would be dangerous for anyone with an Apple device.
Now the FBI-Apple dispute may not affect you directly. However, you should consider what this means about Apple, the FBI, and your security.
Completely Destroy Your Old Cell Phone
The only way you can be sure that no one will recover the information on your mobile device is to completely destroy it.
Among others, some of the top reasons to shred old cell phones include:
A formatted device can be restored with readily available software.
Other destruction methods can be more expensive.
When you shred your phone, the parts are recycled.
If you have a lot of devices that need to be destroyed, including computers, printers, fax machines, or anything with a hard drive, you may consider hiring a product destruction company.
A professional shredder can shred all of your devices containing personal information. As shown in the video, SSI Shredding Systems uses an industrial shredder to destroy many cell phones at once.
Get Free, No-Obligation Quotes on Cell Phone Shredding Services Near You
At Shred Nations, we specialize in connecting you with a nationwide network of the top hard drive shredding, destruction, and storage specialists in your area. With a range of services and contractors who all offer certificates of destruction as a guarantee of our secure service, you can rest assured knowing your hard drives and other electronic media is safe with us.
To get started with any of our hard drive shredding or product destruction services today, just give us a call at (800) 747-3365, or simply fill out the form to your right to get free quotes on hard drive shredding and destruction services in your area.