With new stories seeming to crop up every few weeks, the term "data breach" is quickly becoming a household phrase.
For the most part, attention is typically drawn to stories of hackers penetrating and exploiting networks and electronics. Experts agree and past evidence proves that paper data breaches pose just as much a threat as digital ones.
If you don't believe it yet, there's plenty of companies who've learned it the hard way. Here, we take a closer look at one such company who fell victim to a hard-copy data breach—helping to provide insight on just where they went wrong with their document security and destruction processes, and more importantly, how shredding services can help other companies can improve their own.
Lessons to Learn from Past Breaches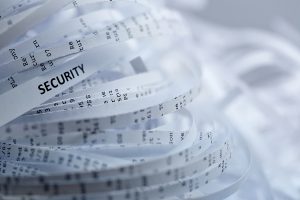 In the later part of December 2015, the largest data breach that had been reported to date occurred when a Florida-based medical clinic lost over 480,000 patient records—exposing the confidential PHI of thousands of individuals and the clinic to the filing of a class-action lawsuit.
The clinic, Radiology Regional Center, ran into trouble as many other businesses do during transitions from paper to electronic records. The sudden need to dispose thousands of now duplicate paper copies.
According to Radiology Regional Center, the incident occurred during the transportation of patients records. The ordinary waste disposal company they contracted with, Lee County Solid Waste Division, spilled the documents from a truck. In the clinic's statement, the thousands of loose documents were released from the truck due to failure to properly secure the door by the driver.
The consequences of this data breach are far reaching, and often has both direct and indirect impacts.
In IBM's 2016, "Cost of a Data Breach Study", the cost incurred for each lost or stolen record with sensitive information, like PHI, now costs companies an average of $158—meaning for Radiology Regional Center, their 480,000 document data breach would run around approximately $75.8 million.
Adding insult to injury, when breaches affect more than 500 individuals, the HHS' Office for Civil Rights adds the names of the responsible companies and organizations. This is known as the data breach "wall of shame"—leaving a near-permanent imprint on companies' reputations.
Furthermore, recent studies have shown past customers will be leery or refuse to return to recently-breached companies afterwards. Additionally, salt in the already gaping financial wounds left by the data breach itself.
How Businesses Can Prevent a Similar Data Breach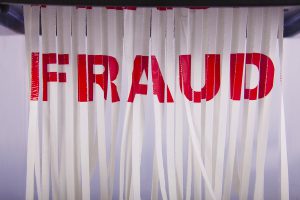 In light of the Radiology Regional Center incident, many businesses owners may now be wondering how they can avoid a similar fate and protect themselves from data breaches.
The magnitude of a data breach's impact on other companies shows how especially during a time where so many businesses are now transitioning to electronic documents and scanning their paper documents, companies cannot afford to not take preventative steps before disaster strikes and ensure when it comes time to dispose unneeded paper documents they aren't exposed to risk.
Below, we outline several protective measures a business can take to safeguard their sensitive documents during disposal and avoid the steep fines and impact of a data breach:
Secure Shredding Bins and Containers
At its root, the breach at Radiology Regional Center can be traced back to the documents' security during their transportation. Besides the fact the door wasn't properly closed and allowed the records to spill onto the road, it's perhaps more important to note the fact that the documents were able to spill in the first place.
Shredding bins are locked, closeable containers with small slots on the top. Even if knocked over, would have kept the 400,000+ documents from being released. Most shredding companies who specialize in destroying sensitive information supply secure shredding bins with their services to specifically prevent similar accidents.
Mobile Shredding Done On Site
While transporting the documents was where Radiology Regional Center ran into trouble, alternatives like mobile shredding help to remove this step from the process entirely.
Rather than being taken somewhere else for destruction, a truck equipped with an onboard industrial shredder comes directly to businesses to shred sensitive documents and records. By being able to witness destroying sensitive information, this leaves little room for a data breach to occur between disposal and actual destruction.
Off Site Document Shredding
Like a mobile shredding service, off site shredding companies provide lockable shredding bins for storing documents prior to pickup, rather than transporting loose documents on the way to the shredding facility.
Off site shredding providers make document security throughout the destruction their profession, and with that take it one step further by providing certificates of destruction once the shredding is finished to detail when and where the destruction was done, and ensure compliance with laws like HIPAA and FACTA.
Need a Secure Shredding Option? Get Free Quotes from Shred Nations Today
As past examples of data breaches show, there are lessons to learn about the importance of still paying attention to the security of paper documents. Companies are now working to also protect from new electronic data breach risks.
At Shred Nations, we partner with a nationwide network of secure shredding providers who strive to make the security of their customers' documents and sensitive information their number one priority with the shredding services they provide.
For more information about shredding services or to get started scheduling with a local provider near your business, just give us a call at (800) 747-3365, or simply fill out the form at the right of your screen to get free and competitive shredding quotes from local providers in your area.
Additional Resources
The impact past paper-based data breaches have shown on other companies who didn't take preventative steps to protect themselves. It's more important than ever for businesses to heed this wake-up call and be proactive about document security. Learn more about how document shredding helps businesses to keep their confidential information protected with this in-depth white paper.