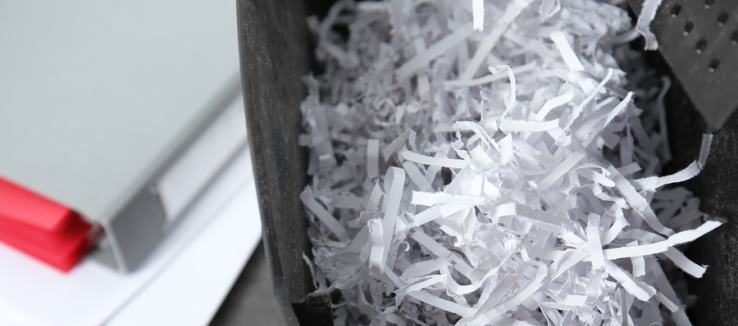 Many organizations shred their sensitive documents, but is this a choice or a legal necessity?
In short, business are not required by law to explicitly shred their documents, however they can be held legally liable for negligent exposure of sensitive customer and employee information.
As security breaches and data loss are making headlines, becoming more common, and affecting more people, organizations are putting more emphasis on protecting the private information they handle.
While document shredding is a simple and effective way to protect private information, there are other effective alternatives, and if you choose to shred documents, it should be used in tandem with other security techniques for a well rounded information security procedure.
Information Security Options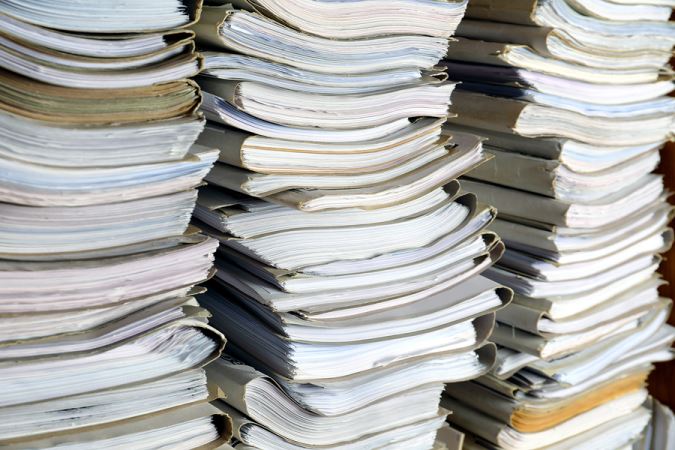 The best way to protect the information you handle greatly depends on your organization. Large and small businesses will have different security requirements, as will companies that are largely digital vs companies with vast amounts of paper records.
The type and scope of information your organization collects will also determine how stringent your security systems need to be.
Here are a few different security measures that organizations use to keep their information safe:
Physical Document Security
Secure Storage
If you use physical documents frequently, keep them locked up at your office. If you don't use your files frequently, keep them in an offsite records storage facility that has security cameras, guards, and protections against flood and fire damage.
Surveillance
If you store your documents at your office, install security cameras. They deter theft and will allow you to pinpoint the cause of the theft if one occurs.
Retention Schedule
Storing documents long term is expensive and puts your information at risk. Create a document retention schedule and routinely dispose of expired documents to reduce the risk of unnecessary data exposure.
Paper Shredding
A very common last step in a document's life-cycle, secure destruction is necessary. Because shredding documents is cheap and easy, it is one of the best ways to safely dispose of expired files.
Electronically Stored Information Security
Data Encryption
Encryption methods can be expensive and can slow down access to data and data transfer, but if your data is incredibly sensitive, data encryption is important – especially for data stored off site, in the cloud, and during transport.
Application Control
Most workplaces control what can and cannot be downloaded onto company devices. This helps prevent data loss due to malware, spying, and hacking.
Strict Access
Guarding data behind behind complex access controls and using a tiered access hierarchy for employees ensures the most sensitive data is visible to as few employees as possible, reducing risk.
Device Control Strategies
Portable devices are common, but they pose a major risk. Employees may not secure their devices, and they can be stolen from cars and homes. Implement and enforce strict mobile device policies.
Data Backups
While this doesn't help prevent a security breach, data backups are essential. In the vent of a data breach, a natural disaster, or simple employee negligence, having data backed up and stored offsite ensures you don't lose your business due to lost information.
There are clearly a large variety of ways to safeguard data, and there are different strategies for physical vs. digital data.
If, as most organizations do, you handle private information on paper, its important to store it and destroy it properly.
While document shredding isn't your option, shredding services are convenient, safe, and cost-effective.
Find a Document Shredding Service Provider Near You
The the last step in a document's life-cycle is its secure and final destruction. Find a document shredding service provider in your area who can stop by your location and safely destroy your expired documents.
Call Shred Nations at (800) 747-3365 or fill out form for free quotes from several providers in your area. Find the best shredding service options for your needs for free.