In 2022, cell phones pose an even greater risk to your personal data and information. As technology advances, more of us are using our phones for work and e-commerce. For this simple reason, it's vital that we keep our phones up-to-date, protected, and dispose of them properly.
When it comes to media destruction, most people think of hard drives and IT assets. Cell phones are often overlooked when it comes to data destruction. Old cell phones can pose just as great a risk as any hard drive. In fact, depending on your usage, cell phones can be even more dangerous.
Cell Phones and the Evolving Tech Landscape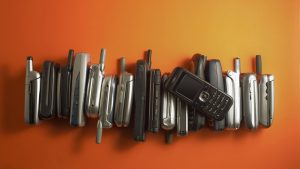 Even before the pandemic, phones were being used for shopping, social media, and a whole host of other sensitive activities. Most phones store password information from our financial institutions, medical records, photos, and the list goes on.
Maintaining good cyber-hygiene is more important than ever. This applies to all of the devices we use, and especially applies to cell phones. We asked several experts to weigh in on how and why cell phones have become a greater target for identity thieves.
1. We Store Sensitive Information Daily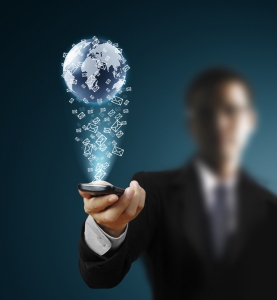 Our phones are basically handheld computers. Almost anything you can do from a laptop, you can now do on your phone.
Chris Worrell, Chief Privacy officer of Privacy Bee writes:
"Your cellphone is you! Every day you add more and more information to your phone. Photos, apps, messages, even password managers, along with bank accounts, social media, location… they're all there & the list goes on. Each day, your cell phone becomes a more complete digital representation of you, allowing thieves a combination of high-tech methods to exploit you".
"Metadata knows a lot about your photos and in turn you. It knows where you took the photo, which type of camera, when it was taken and a lot more about the type of file and any edits that were made".
Identity thieves can not only steal the actual data on your phone, but sometimes they only need a few pieces of the puzzle. With data like location tracking, thieves can potentially piece together your daily routine to find out where you're going, what you're doing, and with whom. This can lead to a variety of social engineering exploits. A criminal can trick you into providing sensitive information, simply by constructing a scenario based on metadata, and your daily routine.
2. Remote Work Increases the Risk of Data Breaches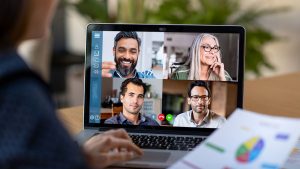 As remote work continues to be a trend for the foreseeable future. There are a number of ways this puts us at risk.
Josh Wright, CEO of CellPhoneDeal writes:
"Cell phones will continue to be a risk for identity theft in 2022 especially as many companies will continue to maintain a remote workplace (even if only in part). Remote workplaces mean that more people will move around when they work, and therefore may utilize public Wi-Fi to do their work".
"While many people have installed VPNs on their laptops, not everyone has continued this secure behavior on their mobile devices, putting them at risk of having their information stolen, and therefore used in cases of identity theft. I'm a big fan of remote work (I do run a remote company after all), I believe it's up to employers to educate their employees about the risks that come with remote work and provide them with effective means of preventing those risks and protecting their sensitive information".
3. Cell Phones Get Lost or Misplaced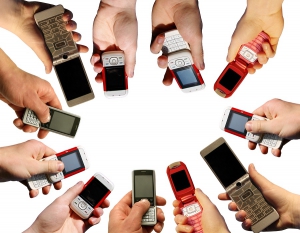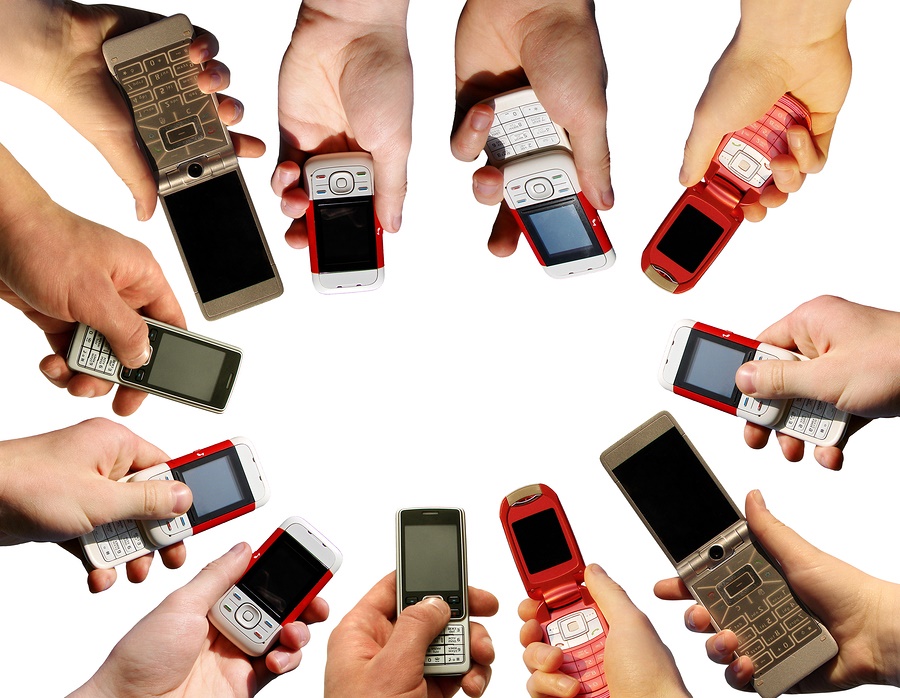 According to a 2021 Pew Research study, a shocking 97% of Americans use cell phones. 85% of those are smart phones. In 2011, that number was only 35%, meaning that pretty much every possible demographic is using a cell phone in some way.
Travis Lindemoen, Managing Director of Nexus IT Group writes:
"According to recent data, 54% of smartphone users in the United States do not set up password security on their phones when they are turned on or woken up from standby. If a phone is lost, stolen, or just left unattended, anyone who picks it up will have full access to it. This could include data theft, phone calls, or registration for unwanted services, all of which could result in significant financial loss".
"A smartphone can be protected in a variety of ways. Many new phones have a "pattern lock" feature, which allows you to authorize access by drawing a personalized form or pattern on the screen, which is typically faster and easier than inputting a password. A PIN code, on the other hand, is a numeric alternative to a password that can also save time. Obviously, a password that is easy to guess is less secure, so stay away from terms like 1234 and password."
4. Disposal is Often Overlooked, and Not All Trade-ins are Secure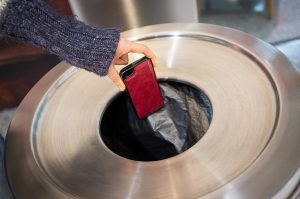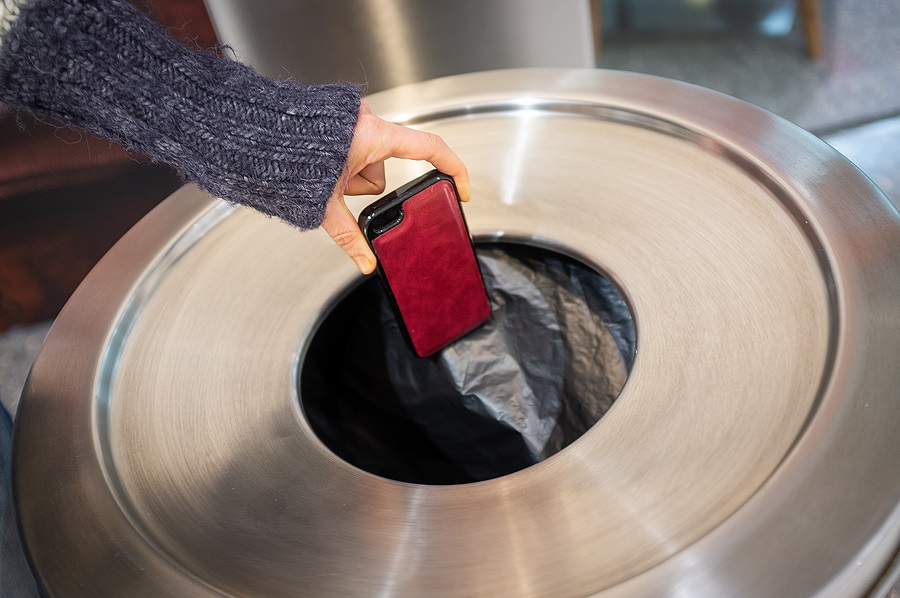 When considering upgrading or disposing of an older cell phone, there are several factors to consider. Most experts agree that trading in of old phones is mostly secure with dealing with a big box store, or cell phone carrier. These companies have a number of ways to wipe and remove data in order to resell a phone.
Most experts also agree that a basic factory reset should be the first step, regardless of what else you decide to do with it. Resale sites like ebay, or facebook marketplace are far less secure. For one, you don't know what the buyer will be using it for. Secondly, deletion and factory resets don't always remove all the data.
Robert Panasiuk, CTO of Deduce writes:
"Always factory reset your phone before trade-in. Our cell phones are a digital fingerprint of our lives, storing lots of sensitive information. Beyond obvious data like notes, passwords, contacts, and pictures, there's also a lot of invisible data as well. It contains cookies, device ID's, and sessions that could be exploited by a sophisticated bad actor to compromise your identity".
"Physically destroying a device is always the safest approach to disposing of it. You can do this yourself or there are asset management services that specialize in destroying old hardware".
Shred Nations Can Help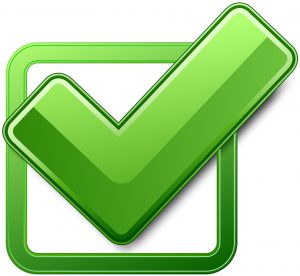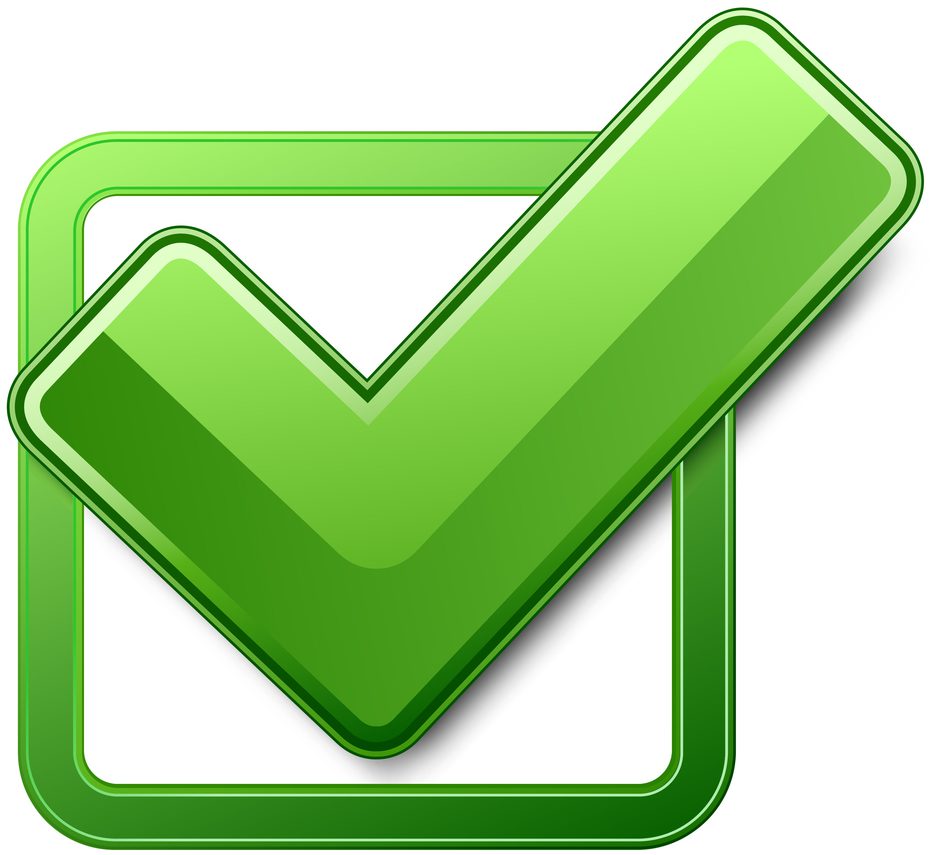 Shred Nations partners with some of the leading IT asset disposition vendors in the country. Whether your needs are personal or professional, we can pair you with the right specialist to meet your specific situation. Many of our partners are R2 or e-steward certified, and are ready to take your IT assets off your hands. For more information on any of our available services or to begin comparing quotes from top providers in your area, just give us a call at (800) 747-3365, or simply fill out the form at the right of your screen to get a free quote today!