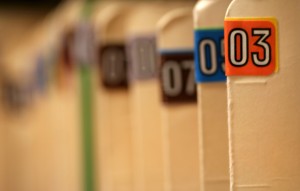 With the addition of several new laws involving the personally protected information in medical records, shredding medical files is something that needs to be closely monitored and managed properly.
These articles describe HIPAA, FACTA, and HITECH in detail, and help you understand how to maintain and properly destroy your documents to ensure that your company or medical practice is in compliance.
Click on any of the categories below to learn more!
Get detailed information on how to dispose of medical records that contain Protected Health Information (PHI) properly, along with some tips on proper procedures for medical record shredding.
What is records retention and how does it apply in the medical industry? Here we go over the importance and applicability of record retention laws in the healthcare industry. Find tips and a general guide to record retention for your medical records.
Get Free, No-Hassle Quotes on Medical Records Shredding Today
Shred Nations can help protect your practice from a potential PHI data breach. Our network of HIPAA-compliant shredding providers will quickly dispose of your medical records. We can get you a quote for all of the medical records shredding you need within minutes.
To get started, fill out the form on the right hand side of this page, or give us a call at (800) 747-3365.