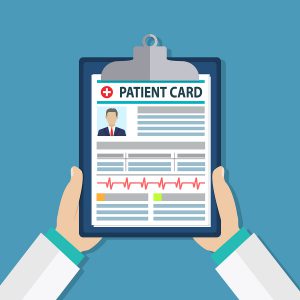 Medical records are one of the most sought after resources for identity thieves. Your medical facility must take great care in how you store and manage your patient files, and they must be thoroughly and destroyed in accordance with government guidelines.
HIPAA is very strict with the proper disposal of personal information (PHI). Medical record shredding includes a certificate of destruction for your HIPAA compliance records.
When to Shred Your Medical Files and Documents
---
There are three main times when your medical office will need to shred documents.
Your documents, records, and other files with confidential client information has passed their required retention period
Your office has just undergone a transition to electronic medical records and your medical records scanning procedure is complete
There were clerical errors made while completing patient paperwork and a new one must be created or filed
At Shred Nations, we provide free quotes for all your medical records shredding needs in just a matter of minutes from qualified, local professionals based in your area.
Get Free Quotes on Medical Records Shredding
---
With our nationwide network of document shredding services, Shred Nations can find the right medical shredding services for your facility. Whether you need shredding for a large office or a small practice, we can find the shredders that can handle the job at the most competitive prices. To get your free, no-obligation quotes for medical shredding, give us a call at (800) 747-3365 or fill out the form on the right.