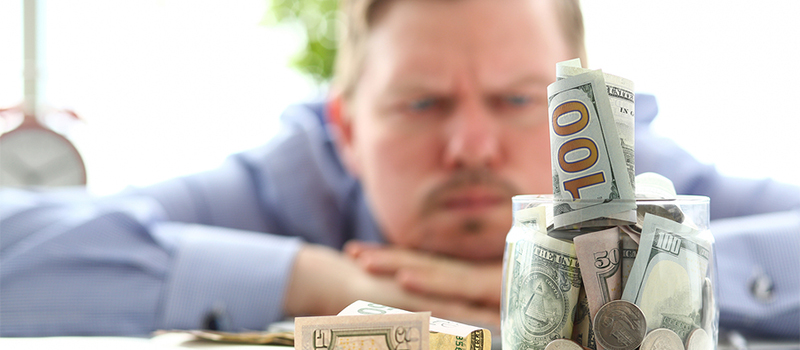 Mobile shredding is one of the most convenient shredding options because the shredding service will come to you. With mobile shredding, you can schedule a shredding truck to come to your location and shred your files as you watch.
Depending on how much you have to shred, mobile shredding is also one of the most cost-effective shredding options. If you have between three and ten boxes (at about 30 pounds per box), mobile shredding is your cheapest option.
On the other hand, if your shredding project is much smaller or larger, mobile shredding can be more expensive. In those cases, using off-site or drop-off shredding services will often provide a better value for your money.
How Much Does Mobile Shredding Cost?
The average cost of mobile shredding is approximately $100 and is ideal for projects of around 300 pounds of paper. If your shredding project is closer to only three boxes (roughly 90 pounds), it may be beneficial to share the cost with a neighbor or other business that also has a smaller amount of paper to shred.
Keep in mind that the cost of mobile shredding may also be affected by different factors. Because the shred truck comes to your location, how far you are from the shredding provider will affect how much it costs.
Comparing Other Shredding Options
Drop-off or off-site shredding services are also good options that may be more cost-effective for smaller or larger projects, respectively.
When Drop-Off Shredding Is Cheapest
Drop-off shredding services allow you to take your files to a drop off shredding location. There, they are securely stored until a partner shredding company transports them to an off-site facility for shredding.
Drop-off shredding is ideal for projects of less than 100 pounds. This is because the average price of drop-off shredding is about $1 per pound.
Once you hit 100 pounds, you will be paying the same $100 as with mobile shredding, without the convenience of the truck coming to you.
When Off-Site Shredding is Cheapest
Off-site shredding services are designed to handle large volumes of material; generally anything over 300 pounds.
With off-site shredding, your files are picked up and transported to an off-site facility where they are securely shredded.
The cost of off-site shredding varies from service to service, so it's a good idea to get a quote from providers near you when planning your large shredding project.
Need to Schedule Mobile Shredding?
Whether you need mobile, drop-off, or off-site shredding, Shred Nations has you covered. We partner with thousands of secure and reliable shredding services across the nation and can help you connect with the one that works best for you.
To get started, give us a call at (800) 747-3365 or fill out our form for a free no-obligation quote from providers near you.